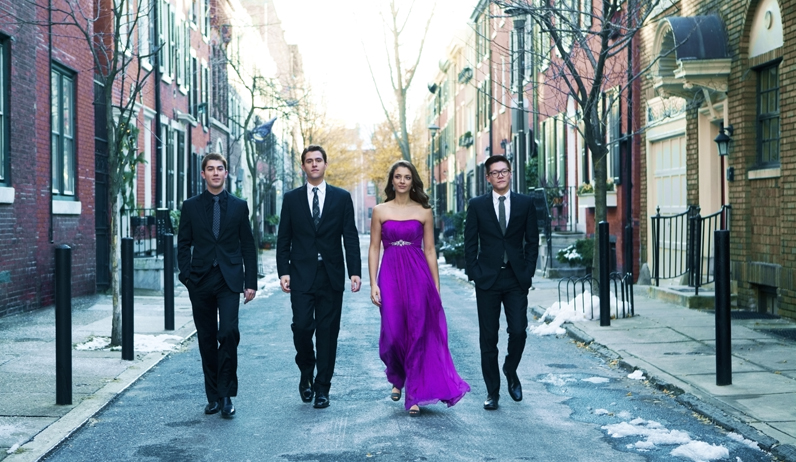 Schneider Concerts Series Spring 2015 Line-Up
Exceptional chamber ensembles on the verge of career breakthroughs will perform at The New School as the 2014-2015 season of Mannes The New School for Music Schneider Concerts Series continues this semester at The Auditorium at 66 West 12th Street.
Now in its 59th season, the series has showcased performances by illustrious musicians at the dawn of their careers, including Peter Serkin, Yo-Yo Ma and the Guarneri String Quartet. It is supported by the Alexander Schneider Foundation and with public funds from the New York City Department of Cultural Affairs.
The spring 2015 semester kicks off on Sunday, Jan. 18 with the Dover String Quartet, Grand Prize winners in the 2013 Banff International String Competition, and continues on Sunday, Feb. 8 with Merrcore String Quartet; Sunday, March 8 with Hermès String Quartet; and Sunday, April 12 with Trio Cavatina. All concerts start at 2 p.m.
For more information, visit www.newschool.edu/mannes/schneider-concerts/.