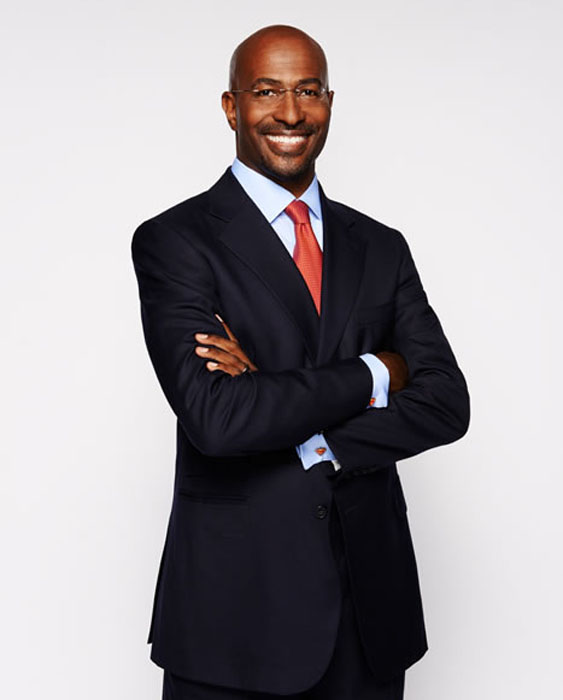 Van Jones Kicks Off Discussion Series On Social Equality In America
As the New York Times noted in a recent article, the American middle class has been shrinking for more than half a century.
The news points to a sobering reality: The opportunity for economic and social advancement is dwindling, putting the American Dream out of reach for millions of people.
It is an issue of pressing concern—and one that The New School will address in an upcoming discussion series devoted to advancing social justice and equality in America.
Van Jones, Ben Jealous and Manuel Pastor are among the speakers who will take the podium at this semester's Henry Cohen Lecture Series. Hosted by Milano School of International Affairs, Management, and Urban Policy the series examines how public policy serves as a vehicle for advancing economic and social inclusion in the context of evolving demographic, economic and political shifts in America. All discussions will take place at The Auditorium at 66 West 12 Street in Manhattan.
The 2015 Henry Cohen Lecture Series kicks off on Monday, February 9 with an address from Van Jones, a former Obama Administration advisor and co-founder of Rebuild the Dream, a left-leaning think tank that champions innovative solutions to fixing the U.S. economy. Jones will give a talk, "Rebuilding the Dream: Framing Civil Rights for the 21st Century."
The series continues on March 2 with Manuel Pastor, director of the Program for Environmental and Regional Equity, who will speak on the subject, "Changing Demographics and the Economic Imperative." Ben Jealous, a partner at Kapor Center for Social Impact, and Phaedra Ellis-Lamkins, the former CEO of Green for All, will close out the series with a discussion, "The New Civil Rights Agenda."
To see the full schedule, visit The New School Events page.