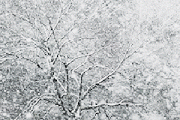 WINTER STORM UPDATE: CLASSES CANCELLED AND UNIVERSITY TO CLOSE
Due to the severe winter storm currently affecting the greater New York City area, all classes and activities beginning at 6:00 p.m. or later on Monday, January 26 are cancelled. The New School will also be closed on Tuesday, January 27, and all classes and activates are cancelled.
Throughout the storm, the University Center will be open with the exception of certain areas, such as the library and printing services. The Schwartz Dining Commons will remain open from 9:00 a.m.-7:00 p.m. tomorrow. Outside of those hours, the 2nd Floor Kiosk will offer coffee, pastry, beverages, sandwiches and snacks to ensure service is available 24/7.  All other campus venues will be closed during this period.
The National Weather Service has issued a blizzard warning for the greater New York City area, in effect from Monday afternoon until midnight Tuesday night. Forecasts call for powerful winds, low visibility, and dangerous road conditions. Snow accumulation may reach 24 inches, and travel disruptions are likely. We urge our community to be safe, stay indoors if possible, and prepare for hazardous weather.
Please monitor our communications via New School Alerts, our status page, and our Twitter and Facebook channels for further updates.