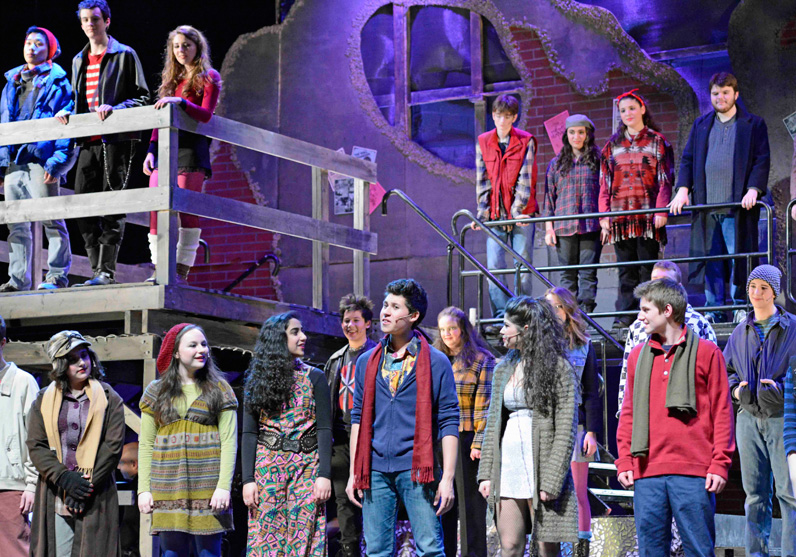 Crusading for the Arts
When Howard Sherman stepped into the fray over a contested high school production of Joe Turner's Come and Gone by August Wilson, he had no idea that he would be taking the first step in a campaign to defend artists' rights and confront art censorship.
It was 2011, and students and faculty at Waterbury Arts Magnet High School in Connecticut were at odds with the school's superintendent over Wilson's use of the word a certain racial slur in his award-winning play. The superintendent argued that performing Joe Turner would encourage the use of the invective; students and faculty countered by arguing that the term historically portrayed the language used at the time.
Sherman jumped to the defense of the students. At the time, he spoke out not because of his commitment to a particular social issue, but because of his connection to the area (he grew up in Orange, not far from Waterbury) and the material (he knew Wilson and saw the premiere of Joe Turner at Yale Repertory Theatre).
"This was going on 20 miles from where I grew up," recalls Sherman, then the executive director of the American Theatre Wing. "I felt I needed to say something."
But as he came across more and more instances of art censorship, he became increasingly inclined to confront the issue. In the following years, Sherman began to uncover and highlight incidences of canceled or altered productions on his self-started blog and to advise students, faculty, actors, and directors facing suppression.
Now, what was supposed to be a one-off protest has evolved into an all-out crusade: This semester, Sherman, in cooperation with The New School for Drama, will launch the Arts Integrity Initiative, a program aimed at protecting artists whose works are censored or altered without authorization.
"Since I began work in this area four years ago, I've increasingly found the need for a proactive resource to study and address arts censorship, supporting both academic and professional arts companies in their efforts to do work that has the greatest rewards for their constituencies," says Sherman, who is also a senior strategy consultant at the Alliance for Inclusion in the Arts. "At the same time, I find more and more examples of works being altered unilaterally to appease often arbitrary assessments of what is appropriate or acceptable. In America, that's not the way we work with copyrighted text."
The Arts Integrity Initiative will combat art censorship on multiple fronts. Housed at The New School for Drama, it comprises integrated coursework in conjunction with a forthcoming master's degree program in Arts Management and Entrepreneurship; a center in which affected professional and community artists can raise concerns and seek guidance; an online publication chronicling challenges to artistic expression; and public programs to raise awareness about the silencing of artistic works.
Sherman notes that, given its commitment to social change, The New School is a "natural fit" for the Arts Integrity Initiative.
"Up until now, I've been a guy with a blog," he says. "By leveraging the history, the authority, and the resources of The New School, we will be able to raise greater awareness on this important issue."
Although they are often underreported in the media, instances of censorship are always popping up, Sherman says. In addition to the controversy at Waterbury Arts Magnet High School (students ultimately won the right to perform Joe Turner), there have been copyright lawsuits over David Adjmi's play 3C; the cancellation of Almost, Maine in North Carolina and of Spamalot in South Williamsport, Pennsylvania; and the cancellation (later reversed) of Rent in Trumbull, Connecticut, and of Sweeney Todd in Plaistow, New Hampshire.
Sherman notes that in many instances, "those who were targeted had nowhere to turn." Now they can turn to Sherman and The New School for Drama.
"For every incident that makes the press, many others go unnoticed or never become public," he said. "We want to make sure there's awareness and support each and every time."
Learn more about The New School for Drama.