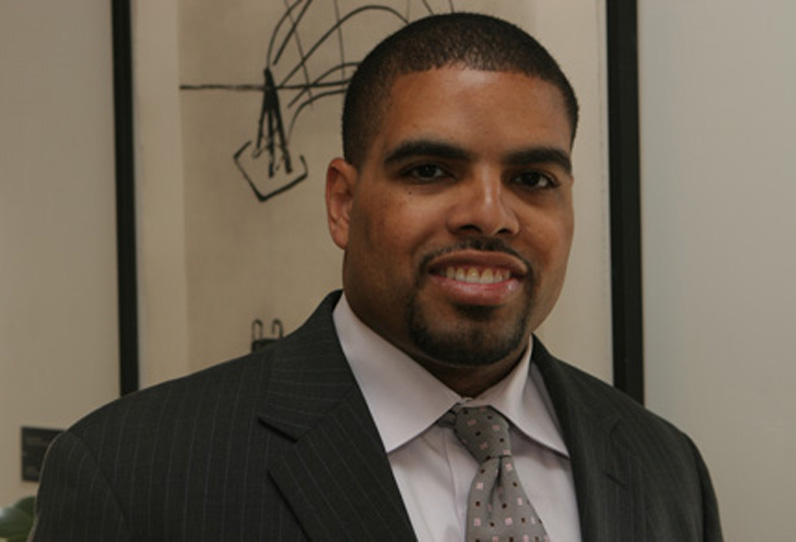 Milano Professor Darrick Hamilton Named President-Elect of National Economic Association
Darrick Hamilton cares deeply about improving the economic prospects of financially vulnerable Americans.
In 2011, he, along with Duke University professor William Darity, Jr., made headlines after proposing two corrective federal programs: Baby Bonds, trust funds for the children of underserved families that would be accessible to beneficiaries when they reach adulthood; and the National Employment Investment Corp (NEIC), which would provide government jobs to all willing and able adults.
Now, he'll be able to expand his mission as the president-elect of the National Economic Association (NEA), an organization dedicated, in part, "to promoting economic growth among native and immigrant African Americans, Latinos, and other people of color," according to the organization's website.
In his new role, Hamilton, associate professor at the Milano School of International Affairs, Management, and Urban Policy at The New School, also will be responsible for overseeing the organization's annual conference in January 2016 and leading several committees. Founded in 1969 as the Caucus of Black Economists, the NEA is dedicated to supporting the careers of minorities within the profession.
"I am very pleased by this honor and vote of confidence from my peers," Hamilton says. "As a president of the NEA, I plan to further the organization's mission of fostering economic development in African American and Latino communities."