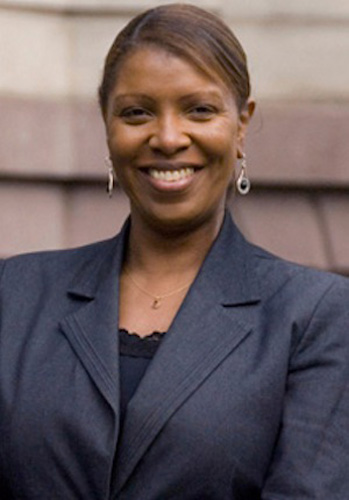 NYC Public Advocate Letitia James To Host Town Hall on Sexual Assault
In response to growing reports of sexual assault on college campuses, NYC Public Advocate Letitia James has proposed legislation, the NYC Campus Safety Act, that aims to improve the services and information available to victims of sexual assault at the city's universities.
Students will have the chance to weigh in on the new legislation at a Town Hall on Thursday, February 12, 5-7 p.m. at The New School's Theresa Lang Student Center, 55 West 13th Street, second floor. A reception will be held following the event.
Hosted by James in partnership with Wellness and Health Promotion and Sex-E Collective, a recognized student organization that believes in the power of sex positivity and anti-oppression frameworks, the event will give students the chance to discuss campus safety, hear from advocates, and learn more about James' legislation.
"Now is the right time to expand resources and develop better standards to ensure that students have proper tools and education to address college sexual assaults," James said in a statement. "In the last few months, my office has meet with students, advocates, and policy-makers to identify a plan to ensure that students in New York City have all the protections needed to address this under-reported crime."
To RSVP to the event, click here.