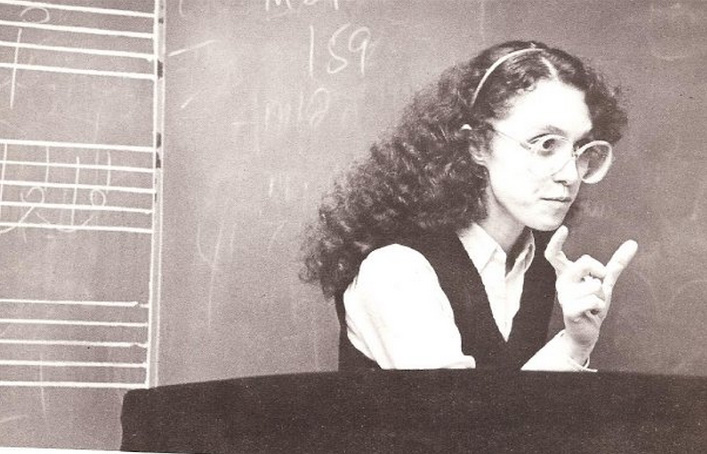 #Lang30: A High School Dropout and Lang Legend
Stefania de Kenessey has the rare distinction of being high school dropout with a PhD from Princeton.
She also happens to be a former student and current faculty member at The New School's Eugene Lang College.
Makes sense, doesn't it?
"Lang students and faculty are fairly entrepreneurial and self-directed," de Kenessey says. "We're not typically satisfied with the status quo."
Her 15-year-old self certainly wasn't. Feeling unchallenged at her local high school, de Kenessey began researching options for a more fulfilling education. She stumbled upon Lang, which, in 1972, was known as the Freshman Year Program, a pre-college program for high school juniors and seniors.
"At Lang, I was released from the shackles of my high school education," she recalled. "I was allowed the opportunity to think freely and deeply about complicated issues."
She never returned to high school. After completing a year of liberal arts undergraduate courses at Lang, she went onto enroll at Yale University and later, Princeton University, where she earned a master's degree and PhD in Music Composition.
Though she only spent a year at Lang, she made a big impression on the school's faculty. When Lang became a full-fledged, four-year liberal arts college in 1985, then-dean Elizabeth Coleman reached out to de Kenessey asking if she would join the school's faculty as a music composition teacher. In 2010, she served as the school's interim dean.
Thankfully, they never asked to see her high school diploma.
Every Thursday, New_S presents a new story celebrating the 30th anniversary of Eugene Lang College. Are you a Lang graduate with a story to share? If so, please go here.