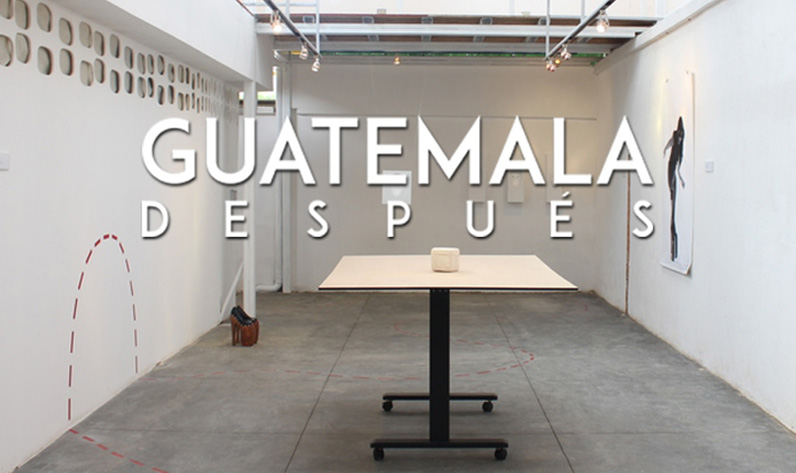 The New School Joins Forces with Guatemalan Artists
Continuing its mission to connect with and foster a fair and just global community, The New School is joining forces with artists from Guatemala on a collective art project that launches this spring.
The collaboration between The New School and Ciudad de la Imaginación, Guatemala Después will culminate in a digital collection, joint exhibitions and public programs hosted at the Sheila Johnson Design Center in New York City, April 9-29, and in Quetzaltenango, Guatemala in June.
Additionally, The New School and Independent Curators International (ICI) will present a public program, Celebrating Contemporary Guatemalan Art: Conversations with Artists & Curators, on Friday, March 6, 6:30pm-9:30 pm at The New School, Theresa Lang Community Center, 55 West 13th Street (2nd floor).
"Our goal is to provoke or transform the ways in which we understand historic memory, repression, healing and forms of utopia or dystopia emerging in Guatemala in the past 30 years, and what is happening in response to that in Guatemala today," said Nitin Sawhney, an Assistant Professor of Media Studies at The New School for Public Engagement and one of the leaders of the project.
The project has an "experimental, inclusive and participatory approach towards engaging creative practitioners and the general public using multi-disciplinary forms of investigation and expression including visual, sound, film, performance, poetry and narrative," according to its website. A curatorial team selected a dozen multi-disciplinary art projects that are being developed collaboratively by more than 40 emerging and established Guatemalan and U.S. artists.
Learn more about Guatemala Después on their Kickstarter page.