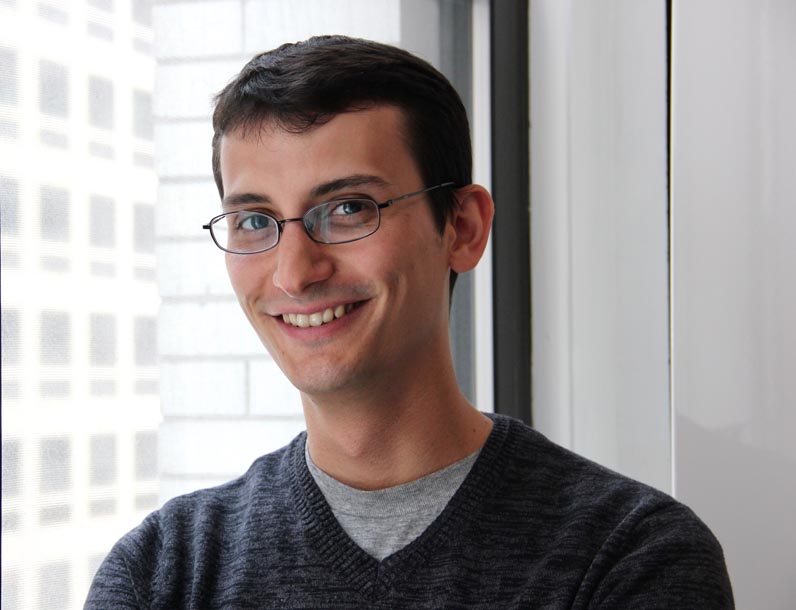 Drama alum Nick Gandiello Awarded PAGE73 Fellowship
Nick Gandiello first came to the attention of the theater world as a student at The New School, earning praise for his thesis play, "Off The Realness."
"It was a drama about two brothers on Long Island who are aspiring rappers," Gandiello says. "It was a hip hop spin on Sam Shephard's True West."
Since graduation, the MFA Playwrighting graduate has continued making strides, most recently with the coveted 2015 Page 73 Playwriting Fellowship.
Gandiello, who was selected from more than 450 applicants, will receive the company's top prize, which includes a $10,000 award and additional $10,000 budgeted for developing several new plays over the course of the year. Page 73 will also produce at least one public workshop for Gandiello in 2015.
Gandiello credits The New School for Drama for "Helping to prepare me for my professional career in theater."
"It's a very collaborative program," Gandiello says. "Every semester, I got into a room with actors and directors, and learned how to communicate with them about my work. The wisdom of the instructors was unparalleled."
Page 73 praised Gandiello for his plays "full of complex characters, written personally and with deep feeling."
"He sensitively depicts characters not frequently seen onstage, who are striving to lead their best possible lives while often grappling with grief, and sets them against the backdrop of the cultural, economic and political divisions of 21st century America," the organization adds.
Gandiello plays include Sunrise Highway, Oceanside, Black Fly Spring and The Wedge Horse.
To learn more about the Page 73 Playwriting Fellowship, visit their webpage.