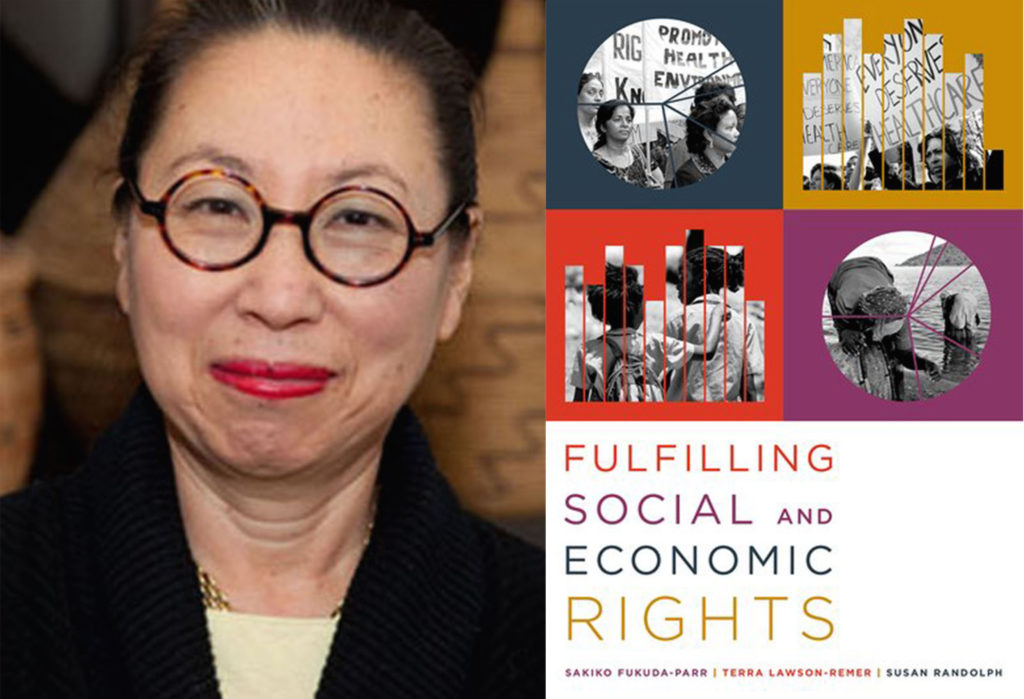 Milano's Sakiko Fukuda-Parr Releases Book Championing Social and Economic Rights
Sakiko Fukuda-Parra is a development economist who has been working on global poverty and inequality for more than 30 years.
The chair of the Development Concentration in the Graduate Program in International Affairs at the Milano School of International Affairs, Management, and Urban Policy has shared the theories that inform her work in a book, Fulfilling Social and Economic Rights.
Co-authored with former Milano lecturer and Brookings Institute fellow Terra Lawson-Remer and Susan Randolph, an economics professor at the University of Connecticut, the book uses an innovative approach to assess how well countries live up to human rights standards in terms of access to education, food, health, work and housing.
"One of the most ambitious legacies of the 20th century was the universal commitment to ensure freedom from want as a human right," Fukuda-Parr says. "But to what extent are countries across the world living up to this commitment? My goal with this book is to advance our knowledge about the status of and factors promoting social and economic rights."
Learn more about Fukuda-Parr here.