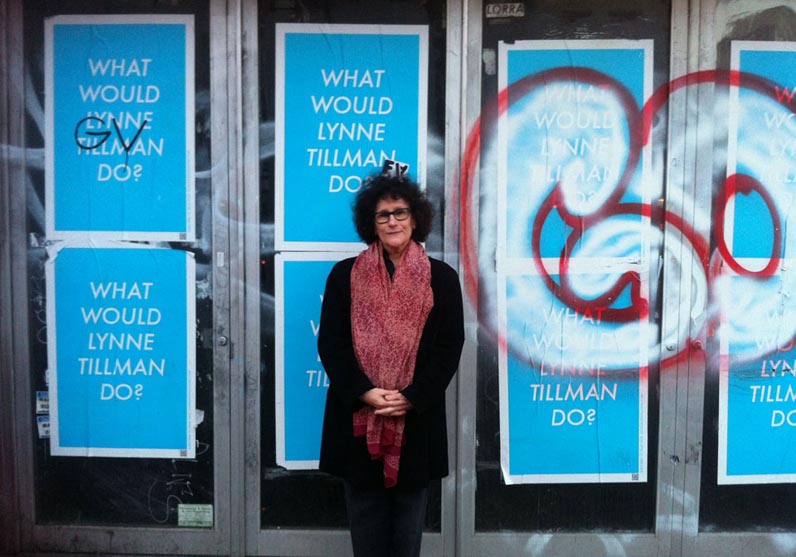 National Book Critics Circle Opens a New Chapter at The New School
When Lynne Tillman found out that she had been nominated for a National Book Critics Circle (NBCC) Award for What Would Lynne Tillman Do?, she was "totally knocked out."
"I didn't expect it at all," says Tillman, a part-time lecturer in the School of Writing at The New School for Public Engagement. "It's an odd book, an essay collection with all different kinds of pieces in it, so I didn't know how that would go down."
In fact, it is the unorthodox nature of the book—a freewheeling collection of essays for every letter of the alphabet, on topics ranging from Andy Warhol and Edith Wharton to Hilary Clinton and the Rolling Stones—in part, that generated so much praise for it. When the collection was released earlier this year, Jason Diamond of Flavorwire declared 2014 "the year of Lynne Tillman."
Tillman is among the NBCC award nominees coming to The New School to read from their works and take part in a ceremony honoring the best books of 2014 on Wednesday, March 11 (reading), and Thursday, March 12 (award ceremony), at The Auditorium at 66 West 12th Street. The distinguished American novelist, editor, and professor Toni Morrison will be honored with the Ivan Sandrof Lifetime Achievement Award at the ceremony.
Co-sponsored by the MFA Program in Creative Writing at The New School, the two nights of events celebrate the best of American literature, as decided by a jury of working critics and book review editors.
"For more than 15 years, The New School MFA in Creative Writing program has hosted the National Book Critics Circle Readings and Awards Ceremony," says Luis Jaramillo, director of the School of Writing and assistant professor of writing. "The two nights of events are a celebration not only of the achievements of the finalists but of criticism itself. All of us writers and critics at The New School are grateful to be part of this celebration and conversation about literature."
Tillman will read from "At the Microphone," her essay on legendary avant-garde composer and former New School student John Cage. She recounts how Cage, taking the stage at a 1975 conference at Columbia University, refused to speak into the microphone. He told the attendees they could hear him without amplification if they opened their ears and listened. So they did.
"It's pithy and it captures the way I think about criticism, which is, in a way, about the importance of listening, watching, and paying attention," Tillman says.
It's a lesson that can be found in both the pages of Tillman's book and her classroom. For example, in her Trans-Genre course, Tillman teaches her students "to read different kinds of texts like movies, theory, stories, and plays and how to be better readers and really engage with the text in a personal way."
Although Tillman encourages self-reflection in both her readers and her students, she's hardly one to proselytize. This isn't too much of a surprise given that Tillman, in her long and prolific career, has eschewed rigid formulas in favor of an "anything goes" approach.
"When I work with people on their writing, I help them become more aware of choices they're making; I don't say that there is a better form they should follow," Tillman says. "My job is to be a heuristic guide, to help writers become more sensitive to what they're doing and help them express what they're interested in."
To attend the National Book Critics Circle event, visit events.newschool.edu/event/national_book_critics_circle_reading_5520.