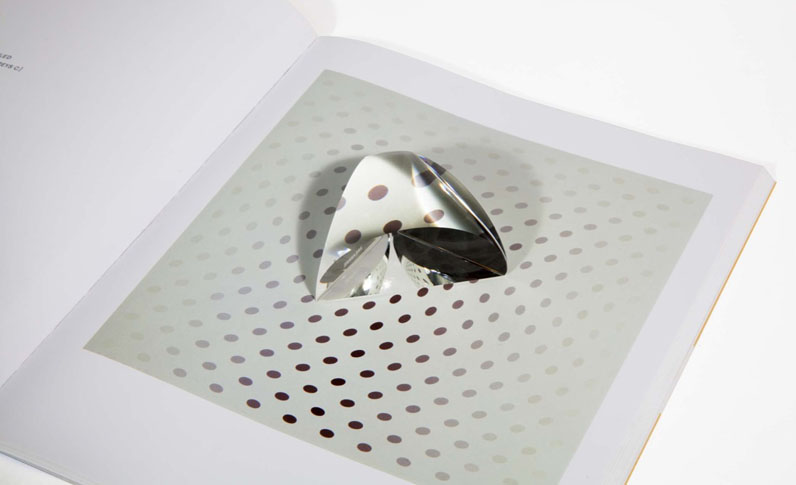 Parsons Student Shines with Prism Magnifier
When you think of a small, impulse purchase, things like junk food, toys and tabloid magazines typically come to mind.
You probably wouldn't add Daniel Martinez's Prism—a beautiful glass object made of solid crystal—to that list.
However, through a partnership with Areaware—a Williamsburg, Brooklyn-based producer of everyday objects that are both functional and unusual—Martinez and his peers in the BFA Product Design program at Parsons School of Design have created a series of inexpensive retail items that raise the bar on the concept of the "knick knack."
Led by adjunct faculty member Daniel Michalik, the partnership, Small Things Matter, challenged 13 students to develop a low-cost gift that fit within the current Areaware accessory line and raised funds for a charitable cause. Winners of the competition will have their product produced by Areaware.
Daniel Martinez's design is hardly something you'd find in your average retail aisle. Created in support of Wikipedia and in tribute to Edward Snowden, the former National Security Agency employee who famously leaked information about mass surveillance operations undertaken by the NSA under a program codenamed Prism, the object can be used as both a paperweight and a magnifying glass.
"It's super rewarding to actually have something out on the market for people to buy and enjoy," Martinez said of the product, which can be purchased at the MoMa store and other Areaware retail partners. "It's a little surreal. I'm still in school, so I never thought my stuff would actually get out into market."
Additional projects from Small Things Matter include Carlos Ng's Little Architects Tool Set (First Place), a set of magnetic blocks that will benefit Habitat for Humanity; and Whan Choi's Night Guardian, a nightlight that will benefit Save The Children (Second Place). Both Ng's and Choi's products will be produced by Areaware in the coming months.
Although Martinez did not win the competition, Prism was such a hit during the unveiling of Small Things Matter at Wanted Design 2014 that Areaware decided to produce the object before the winning entries. Prism's initial product run—about 2,000 objects—have already sold out.
"The way I thought about this product is that it would be something you could purchase while standing in the checkout line," Martinez said. "But I thought, why can't it be beautiful, too?"
Prism Magnifier from AREAWARE on Vimeo.