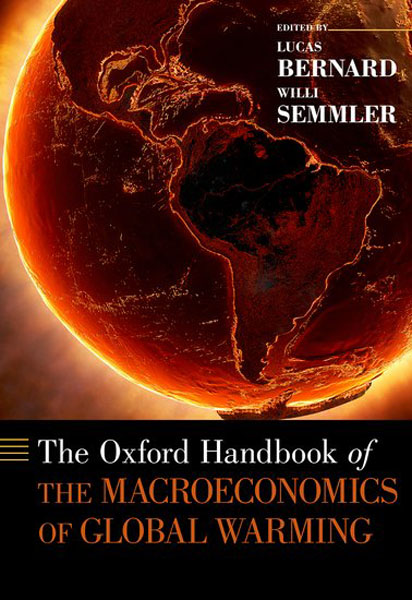 Willi Semmler and Lucas Bernard Write Book on Economic Impact of Climate Change
As sea levels continue to rise and extreme weather events become more frequent, the signs of global climate change are becoming increasingly difficult to ignore.
But it's not only the environment we have to worry about: The effects can also be seen in the world economy, which has begun to suffer as a result of property damage, crop failure and mass migration triggered by climate change.
That's the focus of The Oxford Handbook of the Macroeconomics of Global Warming, a new book researched and published by New School for Social Research ​Henry Arnhold ​Economics Professor Willi Semmler and New School economics alumnus and Professor of Business at CUNY's College of Technology Lucas Bernard.
With articles from over 50 different scholars, the handbook analyzes the economic impact of global warming and how responses to it—including preventative measures, adaptation policies and international agreements—affect growth, sustainability and society. The book also considers how these consequences differ between developed and developing nations.
"The publication highlights the complex dynamics behind climate change and the disproportionate burden the developing nations are likely to face," Semmler said.
Edgar Bronfman, Jr., Executive Chairman at Global Thermostat, praised Bernard and Semmler for providing "an insightful and comprehensive framework to find the social, scientific, and economic initiatives critical to solving humankind's greatest challenge."
This publication is an outcome of the Schwartz Center for Economic Policy Research's Economics of Climate Change Project. The project is supported by the Alex C. Walker Foundation, Fritz Thyssen Foundation, Macroeconomic Policy Institute (IMK) and the German Research Foundation (DFG).