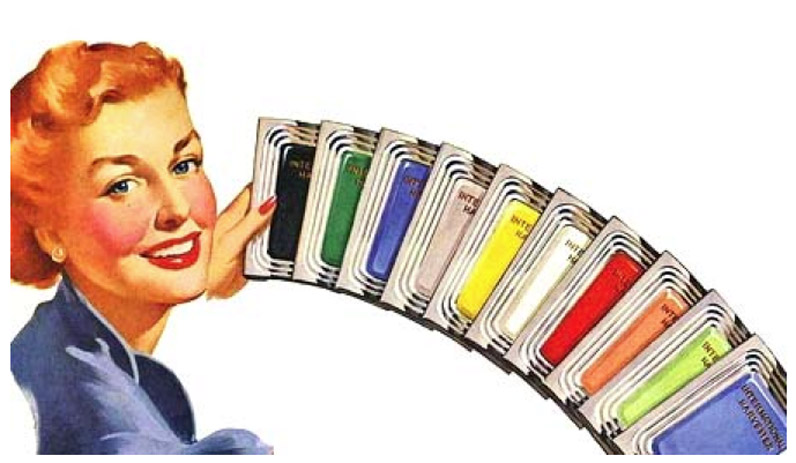 Color/Forms the Focus of Design History Symposium
This year's Catherine Hoover Voorsanger symposium will feature not only students of design history, but also one of the field's most eminent scholars.
Sponsored by the MA program in the History of Design and Curatorial Studies offered jointly by Cooper Hewitt, Smithsonian Design Museum and Parsons School of Design, the 24th annual symposium will feature a keynote address from Jeffrey L. Meikle, one of the founders of the discipline of design history on Thursday, April 23, at 5:30 p.m. The following day, Friday, April 24, at 10:30 a.m., an array of international graduate students in design history and related fields will present their papers.
The symposium will take place at the recently reopened Cooper Hewitt design museum and is free and open to the public.
The topic of the symposium this year is Color/Forms. Meikle, Stiles Professor in American Studies and professor of Art History at the University of Texas at Austin, will present on his new research in his talk entitled, "Postcard Modernism: Landscapes, Cityscapes, and Visual Culture, 1931-1950." Meikle is the author of such important texts as Twentieth Century Limited (1979), American Plastic (1995), and Design in the USA (2005).
To R.S.V.P. or to obtain a full schedule of events for the two-day symposium, call 212.849.8344 or email KustraS@NewSchoool.edu.
For more information about Parsons' History of Design and Curatorial Studies program, visit newschool.edu/parsons/ma-history-design-curatorial-studies.