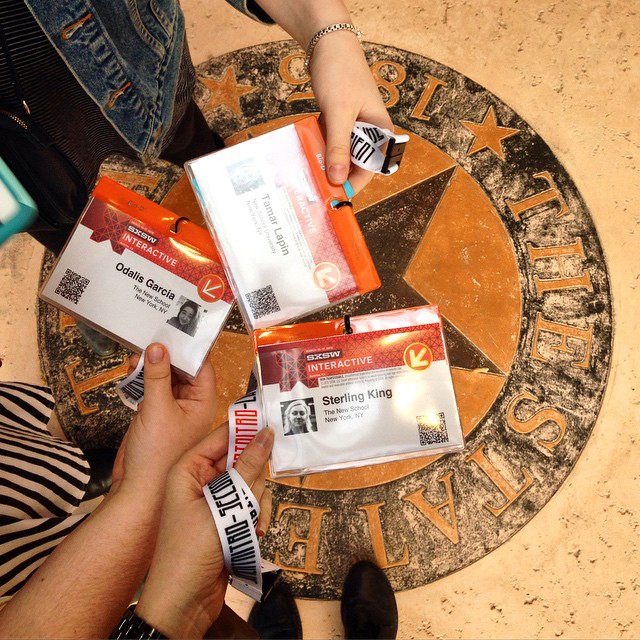 J+D Takes SXSW By Storm
"I'm a CEO, and I run a company and I can't get myself to work."
The quote came from Princess Reema Bint Bandar Al-Saud, CEO of Saudi Arabian luxury retailer Alfa International, who spoke on restrictions women face in Saudi society during a keynote address at SXSW Interactive last month. Despite the fact that Al-Saud runs her own company, it's not socially acceptable for her to drive.
Sterling King, a student in the Journalism + Design program at The New School, tweeted the quote and reflected on the words of one of Saudi Arabia's boldest female entrepreneurs.
"Kind of disappointed that Princess Reema will be teaching her daughter to drive only in the U.S.," King tweeted later.
Odalis Garcia, King's classmate, also jumped into the discussion.
"The issue here is not whether there is a law, but the patriarchal structures that have been set up to oppress women," she tweeted.
Reema's was a captivating speech—one of many memorable moments documented by New School students who attended SXSW Interactive in Austin, Texas this year.
Through scholarships funded by SXSW, students from The New School's Journalism + Design program—Alex Gerald, Cody Davis, Odalis Garcia, Sterling King, and Tamar Lapin—traveled to SXSW and covered everything from a robot petting zoo to shapeshifting textiles to the ubquity of pedicabs in the Texas capitol. The stories, videos and tweets were compiled onto a website that was being updated constantly throughout the festival.
To check out their stories, tweets and videos, visit http://journalismdesign.com/jd-x-sxsw/.