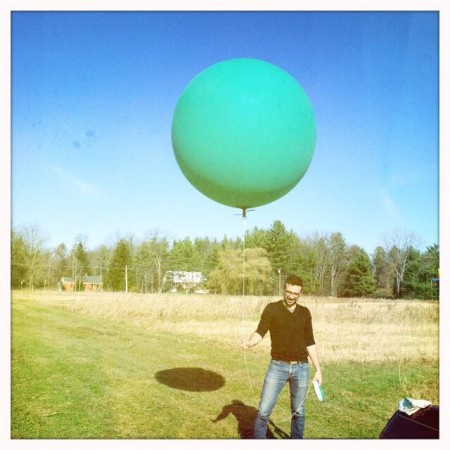 #Lang30: An Urban Ecologist Who Colors Outside the Lines
When he arrived at Eugene Lang College, Philip Silva wanted to pursue a career in journalism and anthropology. When he left, he had a degree in Urban Studies.
Being a Lang student, Silva found a way to combine all these different interests into a successful, if unorthodox, career.
"I'd be bored if I didn't put all this stuff together," says Silva, who also holds a master's degree in Urban Policy Analysis & Management from Milano School of International Affairs. "It's probably true of most Eugene Lang College students: They don't go the traditional route, they don't stick to one path."
You can say that again.
After leaving The New School, Silva embraced many different projects. In 2010, he co-founded TreeKIT, an initiative that helps city dwellers measure, map and collaboratively manage urban forests. In addition, he became an outreach fellow for Five Borough Farm, a project that allows gardeners, farmers and city officials to survey and document New York City's existing urban agricultural activity, and a regular contributor to The Nature of Cities, a collective blog focusing on cities as ecological spaces. On top of all that, he's pursuing his PhD from Cornell University.
"I didn't come out of Lang doing exactly what I wanted to do going in," he says, "But I'm doing a little bit of everything."
However, it's not merely intellectual stimulation that drives Silva to tackle so many different projects.
"The problems we face in society and in the world are going to demand solutions from a number of different disciplines, so we need to be able to draw from different toolkits," he says. "To me, there's no other effectual way to make things happen in such a complex society."
Often, that means going down many different paths.
He adds, "At Lang, nobody colors in the line; we're coloring on the table and the walls. And it's encouraged."