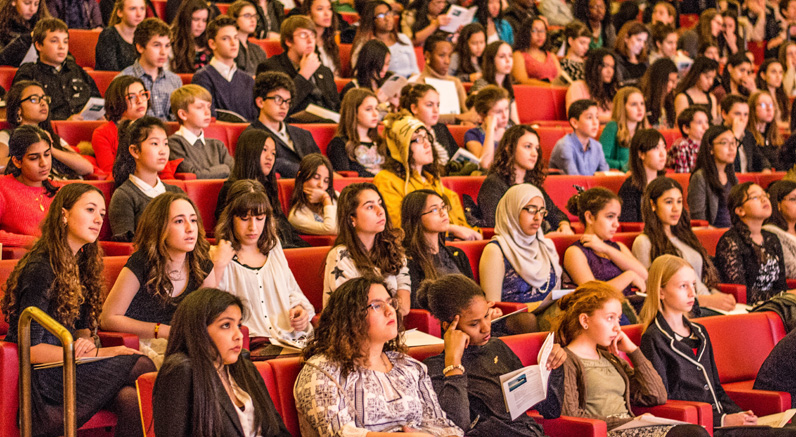 New School Hosts New York City Regional Scholastic Awards
Committed to innovation, academic freedom and experimentation, The New School was an ideal venue for this year's New York City Regional Scholastic Awards.
Held at the Tishman Auditorium with a reception at the Sheila C. Johnson Design Center, the awards recognized creative young people in grades 7 through 12 in the areas of arts and writing. Experts from Parsons School of Design and Eugene Lang College were recruited to as judges for the competition.
Lauren Redniss, artist-in-residence at the American Museum of Natural History and recipient of the 2012 Guggenheim Fellowship; and Elizabeth Kendall, writer, journalist and co-chair of the Literary Studies Department at Eugene Lang for the Writing Ceremony, were the keynote speakers for the award ceremony.
Winners of the Gold Key and Silver Key awards for art and writing were selected out of more than 6,000 and 4,500 applicants, respectively
To see pictures of the winners accepting their awards, visit
https://webform.newschool.edu/langevents/Scholastic2015
To learn more about the Scholastic Art and Writing Awards, visit https://nycscholasticawards.wordpress.com/