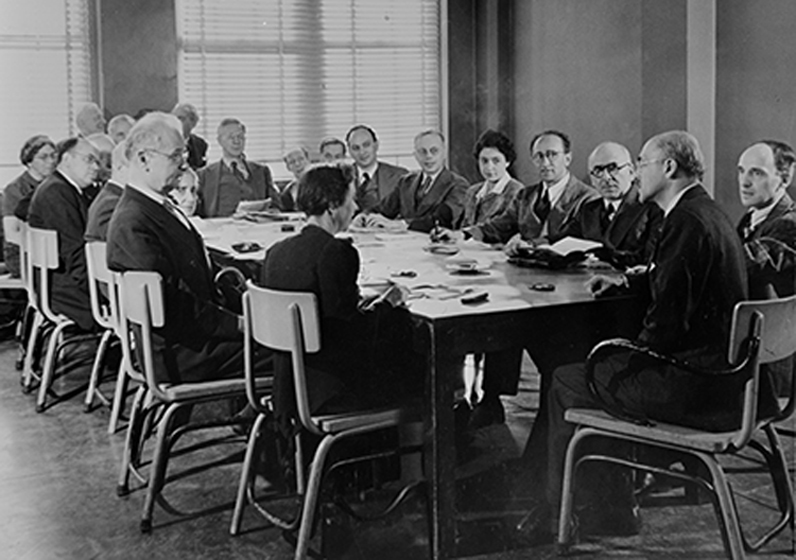 Social Research Journal Celebrates 80th Anniversary
80 years has brought a lot change to both the United States and Germany, but at least one thing remains constant: The continued dominance of the two nations in cultural, economic, and political relevancy.
On April 9, German Ambassador Peter Wittig, with Harvard Kennedy School Professor Michael Ignatieff and New School scholars, reflect on the relationship between the two countries during a celebration of the 80th Anniversary of Social Research, The New School for Social Research's preeminent journal of political and economic inquiry.
At the brink of World War II, The New School's first president, Alvin Johnson, rescued endangered scholars from Europe, providing safe haven in what was then known as "The University in Exile." In 1934, these scholars launched Social Research, the flagship journal of the institution meant to address "interests that transcend the boundaries of a single country."
"Though the form of the scholar's mind may be German or Russian or Italian, the material on which he must work is world material," Johnson wrote in his foreword to the first issue of Social Research.
The event will by held on Thursday, April 9 from 6:00 – 7:30 pm in the Auditorium at 66 W 12th Street in New York, with an open reception from 4:30- 6:00 pm. RSVP by clicking here.