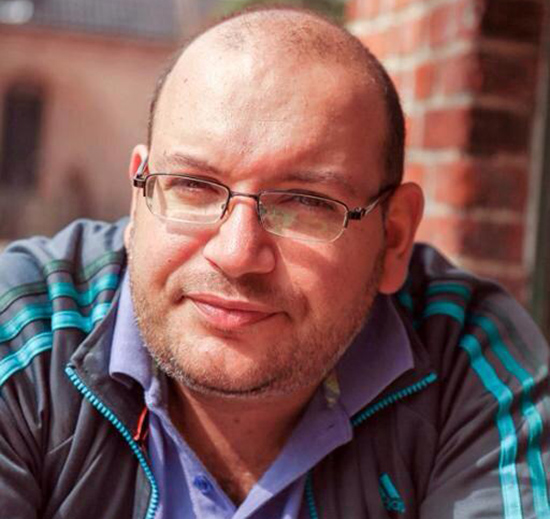 The New School Supports Jason Rezaian
On July 22, 2014, Jason Rezaian, a 2001 graduate of The New School's Eugene Lang College and a foreign correspondent for the Washington Post, was detained by Iranian authorities in Tehran. Charged with "collaborating with hostile governments" and "propaganda against the establishment," Jason, a dual American-Iranian citizen, has been held in solitary confinement at one of Iran's most notorious prisons for almost a year. He has now been detained longer than any previous Western journalist in the country. The Obama Administration, which recently struck an agreement with the Iranian government on the country's nuclear program, has made the release of Jason and three other Americans a priority.
The New School offers its strong support to Jason, whose courage in the face of imprisonment, interrogation and mistreatment, and unwavering dedication to his craft, has inspired the university community. Founded on the principles of open inquiry and free expression, the university's support extends to all journalists working abroad, as they report information that is essential to our understanding of the world. We hope for the safe and timely release of Jason, and all detained journalists, whose only crime was doing their jobs.
**UPDATE**
The third hearing in Jason's espionage trial ended July 13 without a conclusion or any indication of a resumption date. The trial, which was held at Branch 15 of Tehran's Revolutionary Court, has been closed to the public; Jason has not been seen by reporters, spectators or his mother and wife. His trial has continued intermittently for the past two months. Read the full article about the status of Jason's situation in The New York Times.