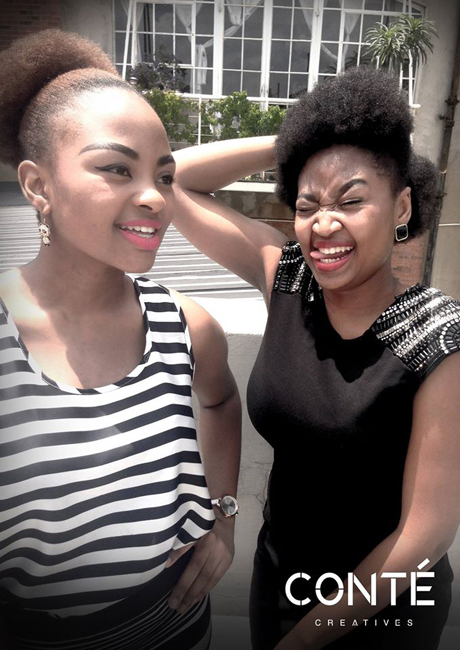 Enterprising Grad Goes International with Self-Started Company
Students at The New School are enterprising, collaborative and ready to change the world.
For proof, look no further than Charmaine Khensani Ngobeni. The Parsons School of Design alumna recently launched her own company, Conté Creatives Agency, a brand styling agency and a "creative portfolio magazine" dedicated to "bringing more awareness to the creative world and its challenges," Ngobeni said. Conté Magazine will launch in May and will be released quarterly.
A self-described "creative," Ngobeni launched her new company, in part, as a way to connect with other artists and designers.
"I've always looked to other 'creatives' for encouragement," she said. "No matter where you are in the world, we all somehow relate to one another, in one way or another. Who better to motivate and encourage a creative, than creatives themselves?"
Ngobeni found plenty of 'creatives' at Parsons.
"Its been nothing but a blessing for me," she said of the premier art and design school. "The years I spent there helped mold me into the person I am today."
Ngobeni cherished "The ethics of The New School, the interactions I had with my lecturers and the real-life, world-lessons we were taught in each of our classes."
She adds, "I knew starting my own business wouldn't be easy, but with the go-after-what-you-want-and-what-you-believe-in mentality you gain at Parsons, I knew that I was destined for great things."
For more information about Conté Creatives Agency, visit contecreatives.com.