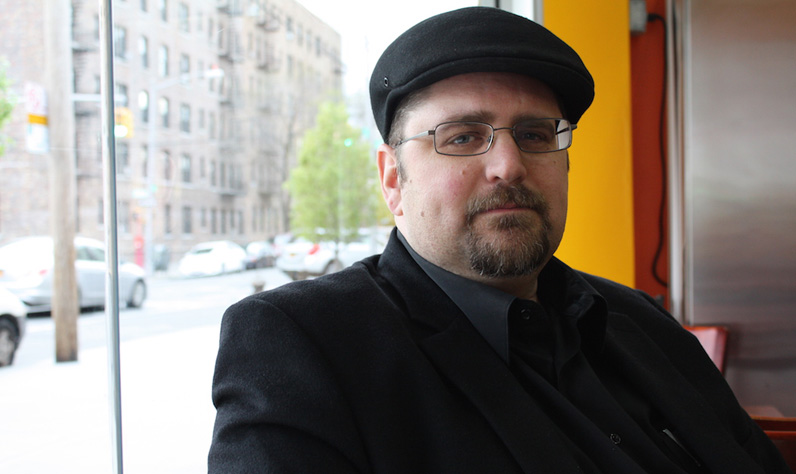 Joseph Heathcott Awarded Mellon Distinguished Fellowship
Joseph Heathcott has been working on his book project about Pruitt-Igoe, one of the most infamous urban housing projects in the United States, for years now. But with his administrative and teaching duties at The New School occupying most of his professional life, Heathcott simply hasn't had the time to finish it.
Now, he's getting his chance: Heathcott, associate professor at the Schools for Public Engagement, has been awarded the Mellon Distinguished Fellowship in Architecture and the Humanities at Princeton University. Beginning in spring 2016, Heathcott will take up residence at Princeton, where he will finally have the opportunity to complete his book project.
"Through this fellowship, I'll have the chance to do just that, while working alongside faculty and students in a very concentrated way on the broader challenges of integrating architecture and the humanities," Heathcott said. "I want to thank The New School for all the support they've given me in this endeavor."
Taking up residence in the Princeton University School of Architecture, Heathcott will conduct research, convene a faculty seminar, give a series of lectures and help shape program initiatives. The purpose of the fellowship, according to the Mellon Foundation, is to invite to Princeton a senior scholar with "an abiding interest in multi-disciplinary work focused on the intersection of architecture, urbanism, and the humanities."
Heathcott certainly fits the bill. Through his book project, he hopes to debunk the myth surrounding Pruitt-Igoe, an urban housing project that was opened in St. Louis in 1954 and torn down less than two decades later. According to Heathcott, while the project was often cited as "a failure of government" and "a failure of modern architecture," the story of Pruitt-Igoe "is really a testament to underfunding and neglect."
"It failed not because it was a bad idea, but because it was not properly funded or supported," he said. "The prevailing argument was that modern architecture failed, but the decline had nothing to do with architecture."
During his time at Princeton, Heathcott hopes to set the record straight about Pruitt-Igoe, while providing vital lessons about public housing in the United States.