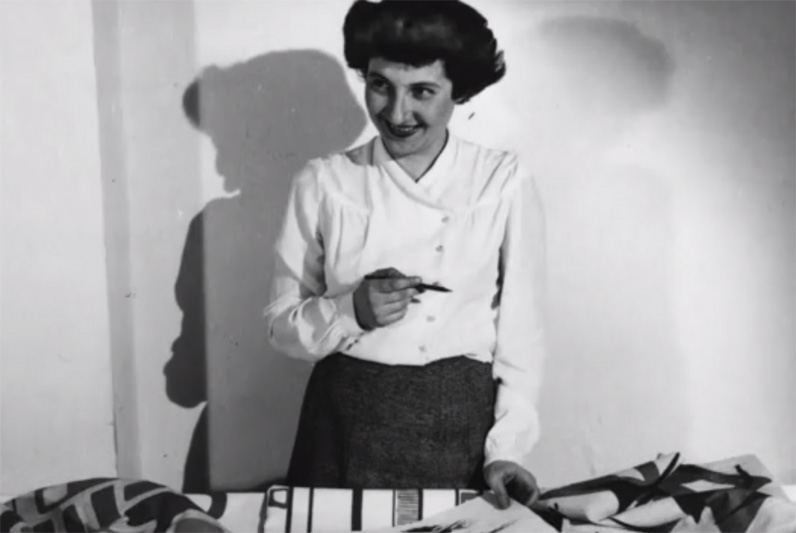 Parsons Faculty Involved in "Designing Home" Exhibition at Museum of Jewish Heritage
Thousands of Jews immigrated to the United States in the 1930s and 1940s, hoping to escape anti-Semitism and persecution fueled by the rise of fascism and Nazism.
The influence of these Jews on their new home was unmistakable, extending to almost every facet of American culture, including—and perhaps especially—the field of design.
"When Jewish people emigrated from Europe, they made up a small percentage of the population, but their impact was considerably greater than the number might suggest," said Donald Albrecht, part-time lecturer in the School of Art and Design History and Theory at Parsons School of Design. "Their contributions to design were enormous."
Those contributions are explored in Designing Home: Jews and Midcentury Modernism, an exhibition curated by Albrecht that is currently on view at the Museum of Jewish Heritage. The exhibition features vintage furnishings, housewares, and graphic design by Anni Albers, George Nelson, Richard Neutra, Alvin Lustig, Saul Bass, Ernest Sohn, and more than 25 other Jewish émigré and American-born designers and architects who helped forge the modern design movement.
Concurrent with the exhibition will be a symposium, "Jewish Culture and Modern Design," on Tuesday, May 26, 10:00 a.m.–12:00 noon. Produced with Parsons and Cooper Hewitt, Smithsonian Design Museum's joint History of Design and Curatorial Studies master's program, the symposium will feature design icon Ruth Adler Schnee and scholars Alice T. Friedman (Wellesley College) and Jenna Weissman Joselit (George Washington University) in a conversation on midcentury Jewish American culture and its influence on everyday design.
"Parsons is excited to be co-sponsoring this symposium highlighting the groundbreaking work of Jewish émigrés in the modernist design movement," said Sarah Lichtman, who is director of the MA program and co-coordinator of the event with part-time assistant professor Marilyn Cohen. "Parsons' focus on socially engaged design is very much a reflection of the democratic ideals espoused by these pioneering designers."
According to Albrecht, many of the designers came from the Bauhaus, a German-based school of design, architecture, and applied arts that placed equal emphasis on architecture and craftsmanship. Bauhaus, he added, "Was a major influence on midcentury design."
"There was an elite group of people in the United States who were interested in Bauhuas ideas, but the immigration of leading Jewish designers and educators brought this movement to our shores physically," he said.
Jewish designers took cues from existing American trends as well.
"It was characteristic of Jewish immigrants to adapt quickly to American ways," Albrecht said. "Jewish immigrants adapted especially well to American fashion, retail, advertising, and packaging. Expertise in those trades helped them become highly successful designers in their adopted country."