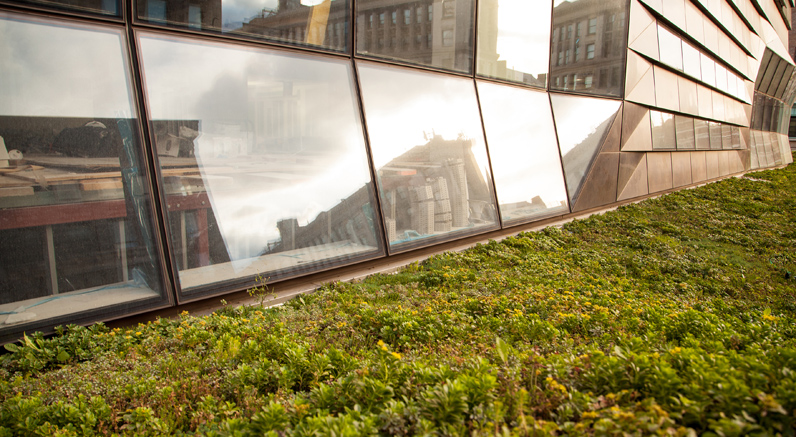 TEDC Takes Climate Action Through Faculty Grants
From its inception in 2005, the Tishman Environment & Design Center (TEDC) has played an active role in The New School's commitment to climate action, launching an interdisciplinary undergraduate Environmental Studies degree program and helping to lead the university's first Climate Action Week.
Now, TEDC is expanding its mission with the roll out of its Climate Citizen project, annual awards that give faculty members from across disciplines the opportunity to pursue projects that address the impacts of climate change and other environmental threats to community well-being and social justice.
The recipients (and their projects) are:
Willi Semmler, Arnhold Professor of International Cooperation and Development at the New School for Social Research (Mitigation and Adaptation Policies against Climate Risk)
Ivan Ramirez, Assistant Professor of Environmental Health at Eugene Lang College (Understanding Climate Change and Urban Health Using a Syndemic Modeling Approach)
Timon McPherson, Assistant Professor of Urban Ecology and Chair of the Environmental Studies Program at the Schools of Public Engagement (Connect the Dots)
Nick Brinen, Assistant Professor of Interior Design at Parsons (Street Seats Program)
For more information, visit newschool.edu/tishman-center/.