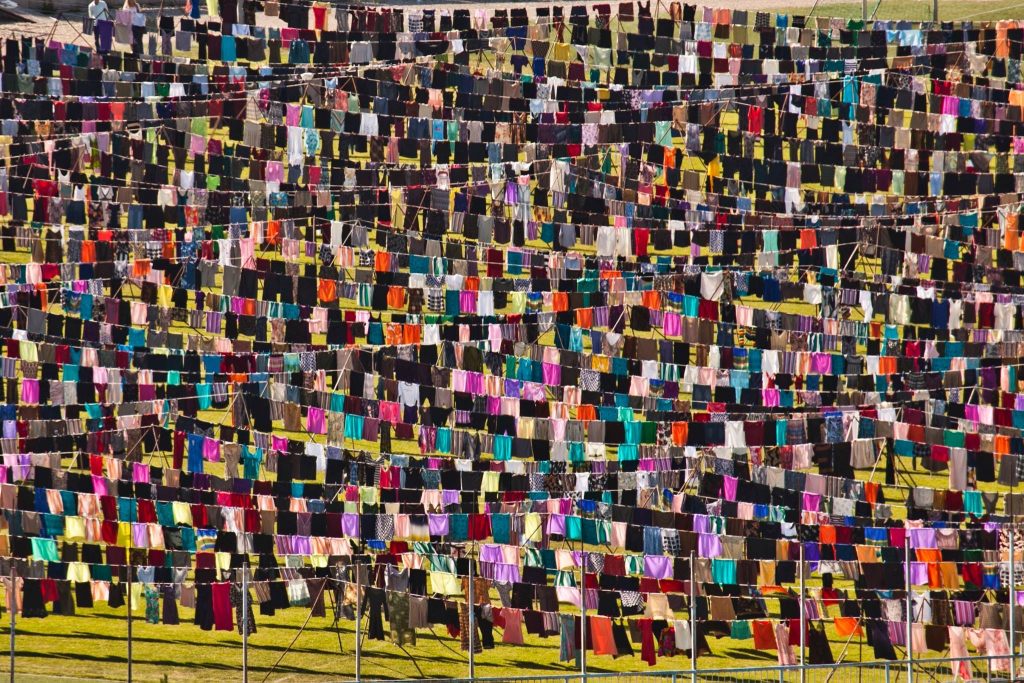 '5,000 Dresses' Calls Attention to Sexual Violence in Kosovo
During the Kosovo War, an estimated 20,000 Albanians, mostly women, were victims of sexual violence at the hands of the Serbian forces. This month marks the 16th anniversary of the end of the war, but to this day, discussing wartime sexual violence in the country remains taboo.
To generate discussion on this issue and commemorate the end of the war, Anna Di Lellio, a part-time professor at Milano School of International Affairs, Management, and Urban Politics, has produced an art installation that brings to light a traumatic experience.
The installation, created with artist Alketa Xhafa-Mripa, displays 5,000 dresses strung across the main soccer stadium in Pristina, the capital of Kosovo. Open to the public as of June 12, the piece has since been featured in media across the world.
To create the exhibition, Di Lellio and Xhafa-Mripa accepted donated dresses from Kosovar citizens living at home and abroad. Kosovar President Atifete Jahjaga donated the first dress.
"It's important thought that society accepts these women, and starts talking about it," Di Lellio told The New York Times. "It's a way for them to deal with what they went through during the war, because they haven't been reassessing it. They've been too busy building, too busy living, but there is a lot of trauma that hasn't been dealt with."
For more information, click here.