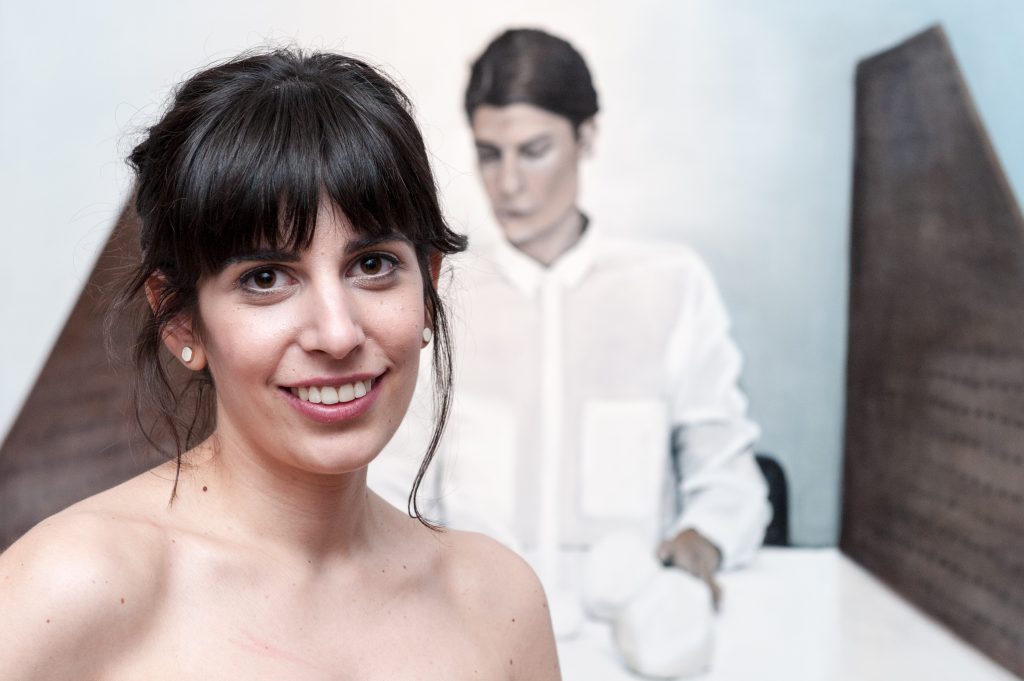 Parsons' Eleana Antonaki Wins Prestigious BP Portrait Award
When Eleana Antonaki sat down to paint Julie Laenkholm last year, she had no idea the portrait of her friend and fellow MFA Fine Arts student would end up in the company of Henry VIII, Shakespeare and Margaret Thatcher.
But today, Antonaki's painting of Laenkholm is hanging alongside the visages of those and other prominent British figures at the National Portrait Gallery in London. The opportunity coincides with Antonaki winning the BP Portrait Award, Young Artist Award, one of the most prestigious art prizes in the world and one of Britain's most significant annual exhibitions.
"I couldn't believe that I was selected for the exhibition itself let alone being the winner of the award," Antonaki said. "I am honored to be in this exhibition representing Parsons School of Design and also my home country, Greece."
Antonaki is one of 55 artists exhibiting in the annual exhibition and contest, which drew 3,000 submissions this year. Her portrait will be on view in the National Portrait Gallery through September 20, before traveling to two other significant portrait galleries: the Scottish National Portrait Gallery in Edinburgh and the Ulster Museum in Belfast.
In creating the portrait, Antonaki wanted to "not only capture my relationship with Julie, a peer in the MFA Fine Arts program, but also Julie's relationship to her own artwork," she said.
"Often, for these high profile competitions, artists submit portraits of celebrities or politicians," she continued. "For me, it was really important to paint a portrait of a fellow artist. Julie in particular has a very meditative way of working with her body, objects and materials. I was fascinated by the challenge of representing that in a portrait."
BP has given out 25 awards over the past five years, including one young artist award for each year. Antonaki is only the third woman to have won a BP Portrait Award in the past five years.