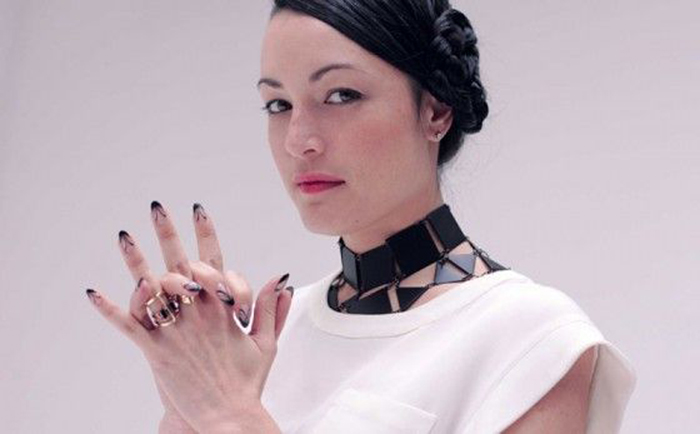 Bliss Lau, Design and Brand Strategy Instructor, Wins Italian Fashion Award
In the fall, Parsons School of Design and Continuing Education will introduce Centering Your Brand: Design and Brand Strategy, a class that will help fashion students and working professionals deepen their goals, voice, and artistic expression.
There may be no better person to teach that class than Bliss Lau. A Parsons graduate who now teaches accessory design at Parsons, Lau is the creator of an eponymous collection that is sold at high-end boutiques throughout the world.
Adding to her success, Lau is the recipient of the Time Award, a prestigious fashion prize created by the Italian Chamber of Fashion Buyers and the White Show in Milan. She will show off her collection at trunk shows in Rome, Milan, Arezzo, and Naples over the next year.
"I'm so honored to have been given the award," Lau said. "As a creative person, you make jewelry, and you never know what people are going to think. I feel really overwhelmed."
When Lau returns from Europe, she and Jasmine Takanikos, a part-time lecturer in Fashion Studies, will teach Centering Your Brand. The class, which is targeted for students and working professionals who intend to or have an existing business or brand in a creative industry, will be presented in three intensive six-hour sessions over consecutive Saturdays.
For more information about the class, visit www.newschool.edu/admission/continuing-education.