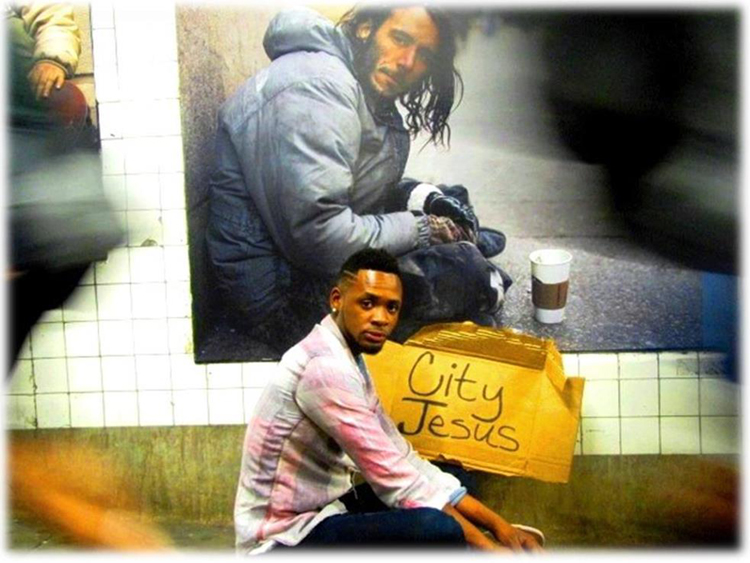 Directing MFA Student Wins Prestigious Princess Grace Award
From the time Lou Jacob met Stevie Walker-Webb during The School of Drama's admissions call-back weekend three years ago, he knew immediately that he was "someone of great spirit and character" and that "he could thrive in New York City."
Turns out Jacob is a good judge of character: Walker-Webb, an MFA Directing student, has grown into a prolific director who is working toward a stronger and fairer society through his work in the theater.
Walker-Webb was recently honored as the recipient of the 2015 Princess Grace Award for Directing, an award granted by The Princess Grace Foundation, a nonprofit organization founded 33 years ago by Prince Rainier III of Monaco to honor his wife, Princess Grace's legacy. (The 2015 Princess Grace Awards Ceremony will be held on Tuesday, Sept. 25 at 583 Park Avenue, New York City.)
"The greatest gift that I am gaining from this award is expanding my artist community," Walker-Webb says. "I feel honored to be joining the ranks of artists who have received the Princess Grace Award. As I continue to strive for excellence in my craft, it's affirming to know that I have the support of such a prestigious community."
As a director and performing activist, Walker-Webb is dedicated to tackling urgent social issues. Currently, he is researching homelessness in New York City for work on a production entitled CityJesus. In addition, he is the co-founder of the non-profit organization, C.A.S.T. (Collaborating Actors Singers and Talented Individuals), a group that uses theater as a platform for radical social change. Stevie wrote and directed the organization's premier production, We Ain't the Huxtables, which launched his career as a director.
"Stevie, in many ways, represents the College of the Performing Arts and it's School of Drama as well as The New School community as a whole," Jacob says. "Not only is Stevie striving to be the best director he can, but he is also working to confront pressing issues through his work in the theater. Stevie's vision for the theater of the future is aligned with his vision of what our country can be."
Says Walker-Webb, "Being recognized by the Princess Grace Foundation not only for my work as an artist, but as a socially conscious artist, is encouraging, and fuels my belief that there is an audience waiting to hear a fresh perspective."
For more information, visit www.pgfusa.com.