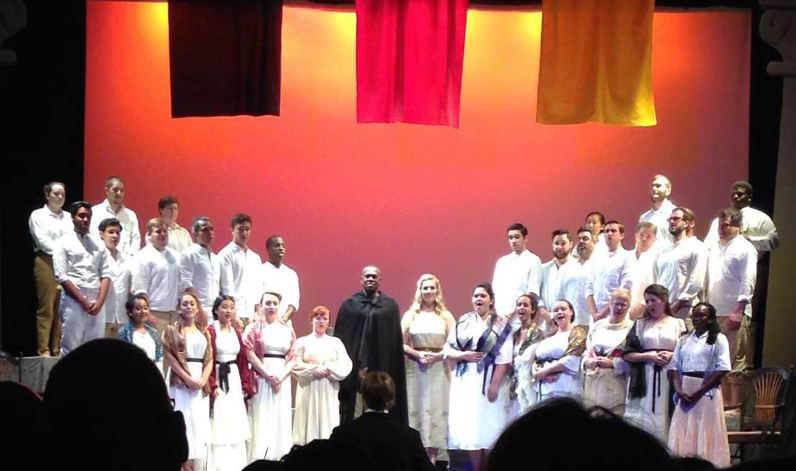 Mannes Student Brings 'Wagnerian Dream' To Life
Students at The New School are always getting involved in exciting new projects and extracurricular activities.
But it's not every day that their project or activity is described as "Wagnerian" in scale by The New York Times.
That's just how the newspaper of record described Mannes School of Music student Matthew Jenkins Jaroszewicz's new company, Apotheosis Opera, and its fully staged English-language production of Wagner's "Tannhäuser."
The production, which recently took place at the theater at El Museo del Barrio in East Harlem, featured an orchestra of 70, a chorus of 25 and a roster of promising young singers.
"Go big or go home," said Jaroszewicz, 25, a conducting student who is the conductor and stage director for the production, told The New York Times. "I really wanted to do something grand, that would be big, that would be a big deal for everyone involved."
New School students involved in the production are singers Ginny Weant, Willie Casper and Maria Zollo; instrumentalists Ethan Usoskin, Josh Hodge, Jessica Lombardo, Alex Chin, Matt Stewart, Dan Dunford, Jeffrey Kautz, Adam Kramer and Isaac Kim; and costume designers Ned Christensen and Eliyana Abraham.
To read the full story on Jaroszewicz and Apotheosis Opera, visit The New York Times.
For more information about Apotheosis Opera, visit the company's website.