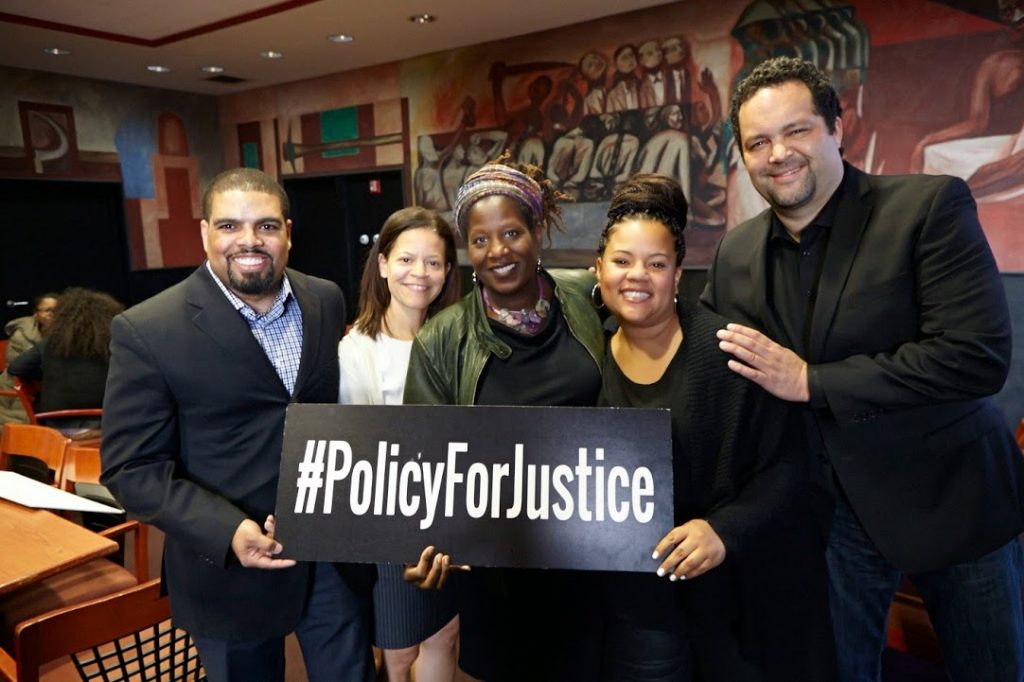 Milano Recognized for Social Justice Initiatives
The Milano School of International Affairs, Management, and Urban Policy community has a lot to be proud of. The graduate school's accomplished faculty and alumni are leading experts in their fields addressing today's most important local, national, and global issues.
Now, there's one more reason to brag: The Network of Schools of Public Policy, Affairs, and Administration (NASPAA) selected Milano to receive its 2015 Social Equity Award. The accolade recognizes a public policy, affairs, or administration program that exemplifies the highest standards in diversity through outstanding contributions in research, teaching, and service.
The award's selection committee commended Milano faculty, who research social change, social justice, inequality, and equity; its courses, which focus on social equity and action, race and gender inequalities, and social change; and the grassroots social justice environment that draws many students to The New School.
Upon hearing the announcement, Alec Gershberg, chair of Milano's urban policy analysis and management program, told the New_S, "This recognition is a testament to the dedication and acumen of our faculty, students, and administrators to pursue and support our social engagement mission."
He continued, "It reflects both the deep roots of the urban policy program's 40 year commitment to improve the human condition, and the vision of Milano's dean, Michelle DePass to bring a laser focus on social equity."
The selection committee also highlighted Milano's Center for New York City Affairs, the research institute striving to improve organizational effectiveness in working with low-income urban communities. The center currently underscores Milano's social justice mission by addressing education, child welfare, immigration, and homelessness.
NASPAA has been an authority on public policy education for 45 years. The international non-profit and accrediting body endeavors to promote and ensure excellence in these fields. "We value the hard work that public service education faculty, administrators, and students put into teaching, researching and practicing public service," said Laurel McFarland, executive director of NASPAA. "It is a pleasure for us to highlight their contributions," she added.
The 2015 NASPAA Outstanding Public Service Awards will be presented at the organization's annual conference in October.
Learn more about Milano's urban policy analysis and management program here.