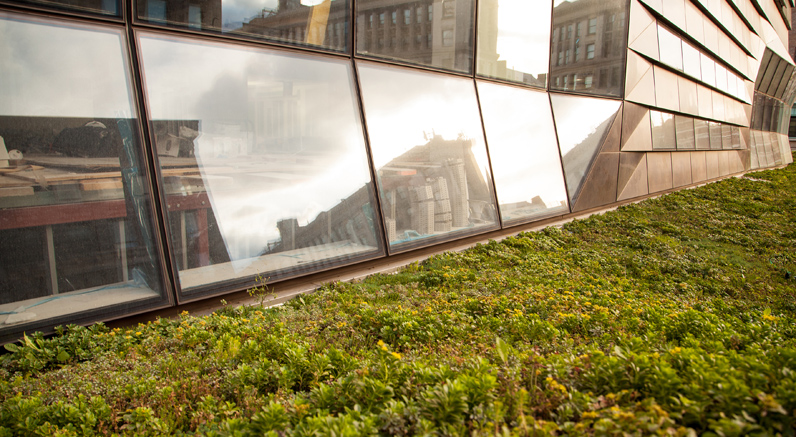 TEDC Introduces #ClimateCitizen Guide
This month, TEDC debuted its inaugural #ClimateCitizen Guide, issuing a call to action for New School students to use their strengths in design, policy and social justice to take on climate change. The guide provides information about sustainability-oriented events and initiatives on campus, while prompting students to promote and share their own "climate actions" on social media.
"The ultimate goal of TEDC is to transform all 14,000 students, faculty members and staff into fully aware, service-oriented climate citizens," said Michelle DePass, Director of Tishman Environment and Design Center (TEDC) and Dean of Milano School of International Affairs, Management and Urban Policy. "This new guide creates a recognizable path for our community, helping them to realize that all of us play a vital role in mitigating climate challenges and saving our planet."
One of the key features of the guide is the TEDC course list, displaying the 50+ classes offered throughout The New School on topics as varied as green building, race and gender, management and punk music, all within the lens of climate action.
For more information, visit newschool.edu/tishman-center/