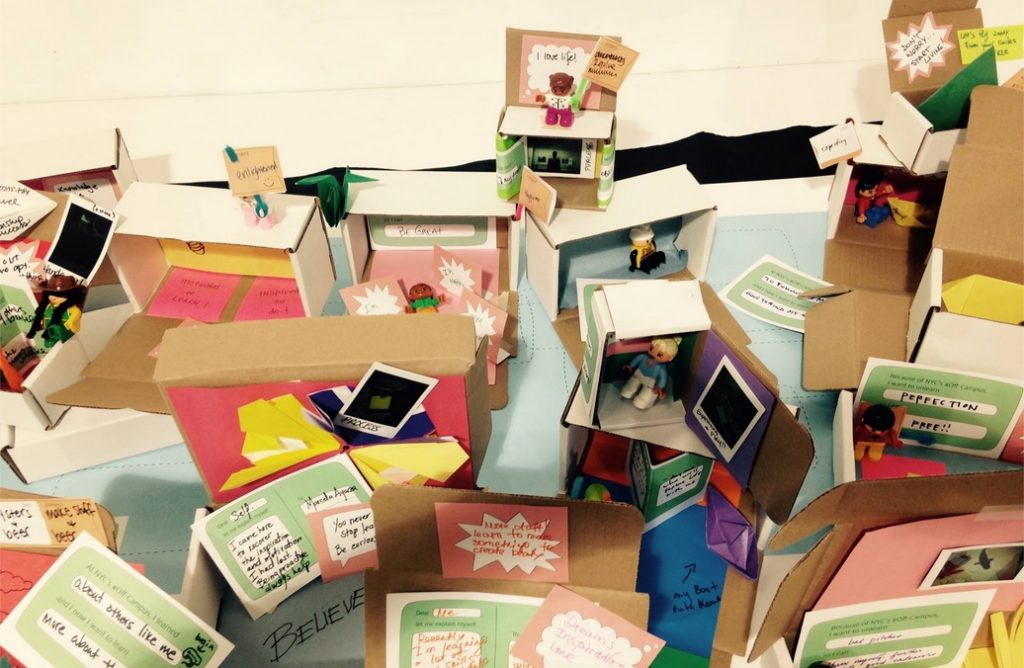 Continuing Education Goes #OFFCAMPUS for Interactive Learning Event
What's your educational dream? To learn how to speak French, to write your first novel or maybe even design your own fashion line?
Continuing Education (CE) at The New School put that question to participants of #OFFCAMPUS, a week-long festival hosted by General Assembly and CourseHorse that celebrated learning through interactive events at venues throughout New York City.
Setting up shop at the "Makers" installment of #OFFCAMPUS, which was held at FotoFoam in the Meatpacking District, CE hosted an interactive workshop in which participants used interactive tools to design a small reflection box "to visualize their path to achieve their educational aspirations through reflecting on their experience at the conference," says Mai Kobori, a part-time lecture at the School of Design Strategies at Parsons School of Design.
"We welcomed a mix of baby boomers and young professionals who were interested in learning everything from how to write for business or entrepreneurial endeavors to a new language for leisure," Kobori says. "Learning is an ongoing experience; it's not particular to a specific life stage, but significant and meaningful for all."
Continuing Education classes at The New School are as diverse as the students who take them. There are courses in art and design at Parsons School of Design, music at Mannes School of Music, and foreign languages, writing, media studies, and other subjects at the Schools of Public Engagement—and that's just a slice of the university's ever-evolving curriculum. Students can enroll in credit and noncredit courses, pursue noncredit certificates, and participate in online learning.
For more information, visit Continuing Education at The New School.