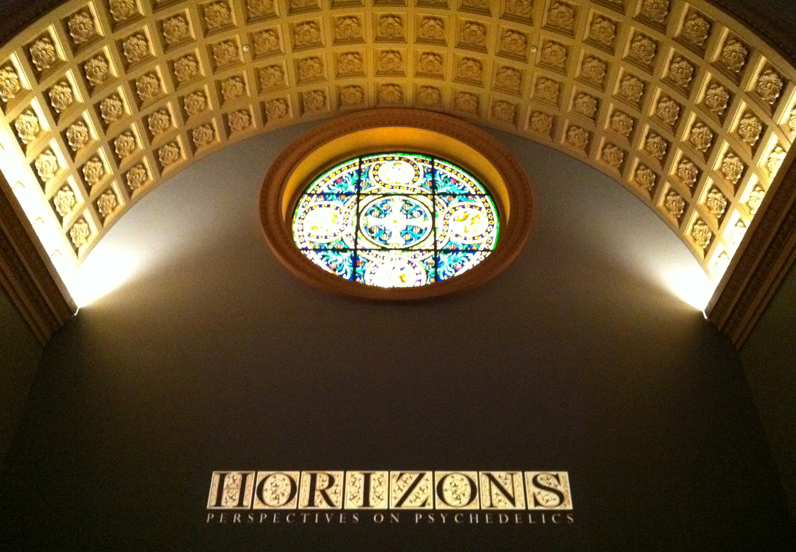 Horizons Conference Celebrates 'Visionary Substances'
As a young medical professional in California in the 1960s, Oliver Sacks had both a personal and a professional interest in psychedelic drugs.
In his 2012 book, Hallucinations, Sacks wrote of the benefits of LSD and psilocybin from magic mushrooms to his patients—and to his practice.
"I think [psychedelics] made me more open to some of my patients' experiences," Sacks said in a 2012 interview with New Scientist magazine. "I'm glad I had the experience. It taught me what the mind is capable of."
Sacks, the eminent British neurologist and author who died last month, would have felt right at home at Horizons: Perspectives on Psychedelics. Hosted by The New School for Social Research, the annual gathering brings scientists, scholars, activists and artists together to share research, insights and expertise on the role of psychedelics in science, healing, culture and spirituality.
The annual forum will take place over three days on Friday, Oct. 9, 6-10 p.m. at a location to be determined; Saturday, October 10, 10 a.m.-5:30 p.m. at Cooper Union Great Hall, 7 East 7th Street; and Sunday, Oct. 11, at The New School's Tishman Auditorium, 63 Fifth Avenue.
A list of speakers (and their topics) can be found on the Horizons website.
Kevin Balktick, who is co-organizing the event with author and psychotherapist Neal Goldsmith, noted that research into psychedelic drugs has revealed myriad benefits.
"They allow people to gain critical distance and enhance creative thinking and help patients to overcome very serious and otherwise untreatable health issues," he says.
Those issues include substance abuse and addiction, post traumatic stress disorder, end-of-life psychotherapy, cluster headaches, relationship counseling and facilitation of the meditative state, and creativity, according to Goldsmith, author of Psychedelic Healing and speaker curator and emcee for Horizons.
"The efficacy of psychedelics has been demonstrated over millennia of tribal use and, more recently, in Western clinical research studies and in clinical practice demonstrating medical uses in a myriad of application areas," he said.
While Sacks never spoke at Horizons, his spirit—and his firm belief in the positive applications of psychedelic drugs—will certainly be present.
For more information and to purchase tickets, visit the Horizons event page. Note: By registering with their New School emails, New School students and faculty can purchase tickets for the entire conference for only $20. This is offer is limited to 50 tickets, which must be purchased in advance.