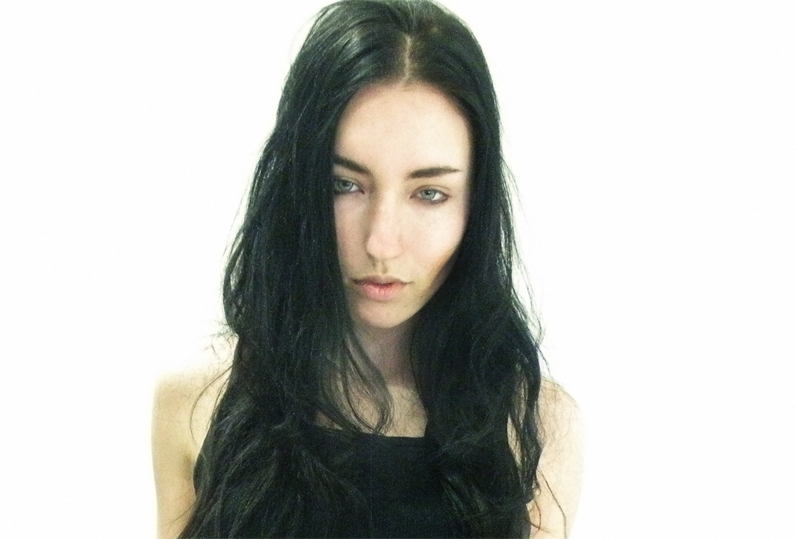 Fearless Fashion Editor Kristin Prim Encourages Creativity
Ever since she launched her eponymous fashion magazine at the age of 14, Kristin Prim (Strategic Design and Management '15) has been scoring front-row seats at New York Fashion Week and collecting invites to the industry's most exclusive parties.
These are the perks of being one of fashion world's most innovative and successful young editors. But for Prim, there's a different kind of invite—not as high profile, but just as glamorous—that she's even more eager to accept: high school speaking engagements.
"To be able to talk to young girls—that's the best gift I've received through my work," says the Parsons School of Design alumna. "I like to speak to like-minded girls who maybe don't fit in, who maybe think outside of the box, who may have been bullied, and I tell them, 'You can do whatever you want and you can be exactly who you are.'"
Prim has been living this advice since before she was old enough to drive. From the release of Prim, a magazine that made her the youngest print publication editor in the world, to her appearance on the pages of Vogue and Elle, to the release of two new self-started publications, the Parsons alum has cultivated a career of fearless self-expression. And now she's encouraging others—especially young women—to do the same.
In addition to speaking at local area high schools, including the all-girls Catholic high school she attended in Brooklyn, Prim will connect with and mentor young women through a website called The Provocateur. It will be a digital archive of handwritten letters written by "some of the most powerful and influential women in the arts" and addressed to women ages 11 to 20, Prim says.
"Whether it's fashion or music, these artists will speak to young girls about how they came to be, and show them what they can be," she adds. "I hope to publish a book of these writings every year."
Prim is also supporting artistic expression through the biannual art book A23. First published last month, the book provides a platform for artists to explore topics that "aren't always commercially viable," including "dreams and metaphysical beliefs," Prim says. The first issue, which features portfolios by the artists Mary Beth Edelson, Luciano Castelli, and Natacha Merritt, centers on the theme "Mysticisms of the Female."
"Artists would love to speak to certain issues, but they haven't had the opportunity to do so," says Prim, who also creates her own paintings and photography. "I want to give them the freedom to do what they want and speak directly to the audience."
It is this appetite for creative freedom and community connection that drove Prim to start her namesake fashion magazine. Her journey began at age 13, when, in high school, Prim "was often made fun of" for her unorthodox fashion style and beliefs.
"I wanted to do something to escape and I wanted to find like-minded individuals," she recalls.
Prim told her father that she wanted to start a fashion magazine. When she asked if he would provide the funding for the start-up, he agreed, but only on the condition that she draw up a viable business model. To his surprise, three days later, she emerged with a plan to publish Prim.
Prim also benefited from her experience at Parsons. Pursuing a degree in Strategic Design and Management, she honed the "technical skills to become a successful entrepreneur," she says. She also thrived in the art and design school's intellectually open environment.
"I've been curious about gender and sexuality since I was young, but having grown up in a conservative area and having gone to a school where I didn't really fit in, I never had the chance to fully explore these concepts," she says. "Parsons is a welcoming environment, a place with a strong sense of community where you don't feel pushed away."
Of course, in the real world, you don't always have the luxury of unconditional acceptance. But that's never stopped Prim from owning her uniqueness. Any artist in search of inspiration in pursuit of a bold project need look no further than a former schoolyard outcast who dared to do things on her own terms and won widespread admiration from the fashion world.
"I've always been focused on pushing boundaries," Prim says. "If we don't have people pushing boundaries and questioning reality, then as a society, we're never going to get anywhere."