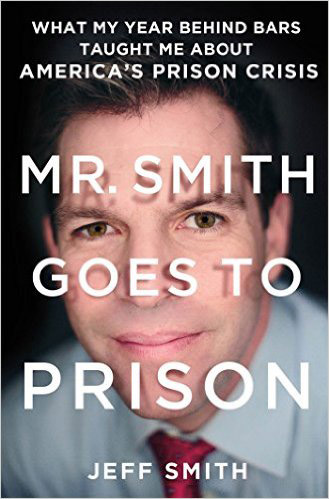 Mr. Smith Goes To Prison Book Launch at The New School
Jeff Smith is many things: A political commentator, a former Missouri State Senator, a professor of Politics and Advocacy at The New School – even the subject of a critically acclaimed documentary.
He's also an ex-inmate.
In 2009, in the midst of his term as a Missouri State Senator, Smith was convicted of two counts of obstruction of justice and resigned his seat. The minor campaign misconduct landed Smith in Kentucky's FCI Manchester—an experience that was as harrowing as it was revealing about the issues plaguing America's prison system.
Smith recounts the fish-out-of-water story of his time in the big house in his new book, Mr. Smith Goes to Prison: What My Year Behind Bars Taught Me About America's Prison Crisis.
Smith and The New School celebrate the launch of the book with a reception on Thursday, Sept. 10, 6:30 p.m. at the Theresa Lang Center, 55 W. 13th St., Second Floor.
Blending his wry sense of humor with academic training, political acumen, and insights from his year behind bars, Smith traces the cracks in America's prison industrial complex—a system fueled by racism and bad economics. In addition, he offers practical solutions to liberating the country from the financially crushing grip of its own prisons and harnessing the creativity and business acumen of millions of people on the inside.
The book launch is being hosted by the Humanities Action Lab, a New School–based international hub where the humanities and design come together to foster public engagement on urgent social issues. Its first initiative, Global Dialogues on Incarceration, addresses the United States' position as the world's leader in imprisonment.
To register for the book launch event, visit Eventbrite.