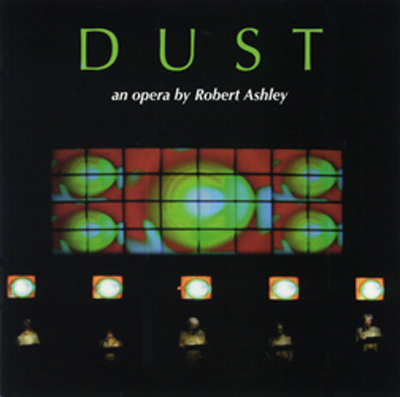 Designers, Musicians, and Actors Wanted for Performance of Robert Ashley's Dust
Designers, musicians and actors are wanted for the College of Performing Arts and Parsons School of Design's spring performance of Robert Ashley's experimental opera, Dust.
Interested students can attend one of two info sessions on Tuesday, October 27, 12:30-2 p.m. at Arnhold Hall Room 750 or Wednesday, October 28, 3-4:30 p.m. at Arnhold Hall Hirschon Suite.
Set in 1998, a time when New York City's homeless population had been pushed to the fringes of the city, Dust centers on five "street people" who gather to talk, to each other and to themselves, about life-changing events, missed opportunities, memory, loss and regret.
"Ashley occupied similar fringes, while at the same time becoming a cult figure of art music," says Richard Kessler, executive dean of the College of Performing Arts and dean of Mannes School of Music. "He was a true musical inventor, and thus, was always kept at arms length by more establishment elements of the operatic and musical communities. So it isn't any wonder that so much of his work deals with outsiders."
The College of Performing Arts' upcoming production of "Dust" was hailed by The New York Times as "The most tantalizing operatic offering by a New York conservatory this season."
Leading up to the performances will be a series of events that explore Ashley's work, including readings, panel discussions, and more.
For more information, visit newschool.edu/performing-arts/.