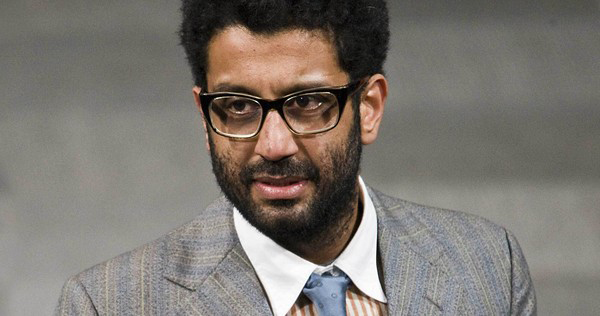 Drama Alum Adeel Akhtar Stars in Pan
In the Peter Pan universe, Captain Hook has reigned as the perennial villain, waging a never-ending battle against the story's namesake protagonist and his tribe of Lost Boys.
By his side, through each iteration of the classic American tale, has been his right hand man—the genial yin to Hook's diabolical yang.
Stepping into the role of the character is none other than School of Drama alum Adeel Akhtar (MFA Acting '05), who plays Smee in the recently release Peter Pan origin story, Pan.
Akhtar appears opposite Hugh Jackman, who plays Hook in the film, along with Garrett Hedlund, Rooney Mara, and Levi Miller.
"This is a really special story that engages our imagination," Akhtar said in a recent interview. "It's a nice feeling for people to believe in a bit of magic."
In addition to Pan, Akhtar is noted for playing the Muslim extremist Faisal in Chris Morris's comedy film, Four Lions, Gupta on The Angelos Epithemiou Show and Maroush in The Dictator. In 2015, he was nominated for a BAFTA for Best Supporting Actor for his role as Wilson Wilson on Channel 4's Utopia.