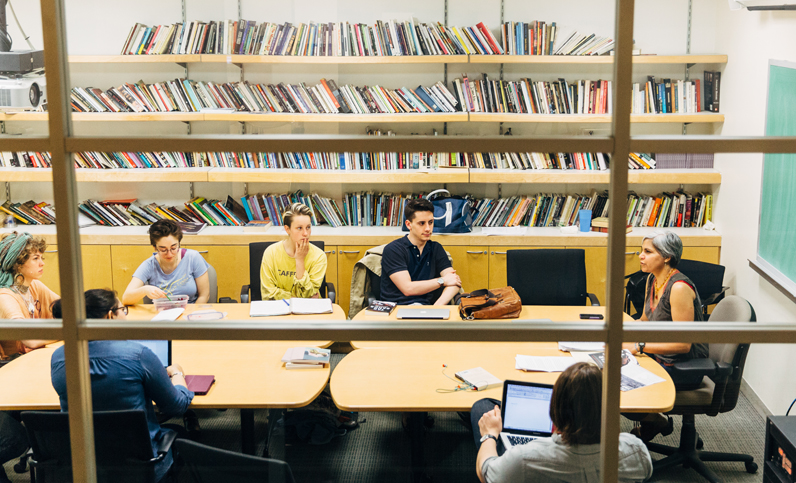 New School Named No. 1 On List of Small Classes
For many incoming college freshman, the fear of getting lost in large, impersonal lecture halls is very real.
Rest easy, New School students.
Once again, U.S. News and World Report named the leading progressive university number one on its list of national universities with the smallest class sizes. Ninety percent of classes at The New School had fewer than 20 students during the fall 2014 semester—a distinction that places the university ahead of 266 ranked institutions who submitted data to the U.S. News and World Report's annual survey.
This is the second straight year The New School topped the list of universities with the smallest classes. Last year, 88.8 percent of its classes had fewer than 20 students.
According to U.S. News data, research has shown that small class sizes can be beneficial for students. For example, an analysis by IDEA, a nonprofit organization focused on improving higher education, found smaller classes can lead to higher student achievement and help students better develop oral and written communication skills.
To see the full list, visit U.S. News and World Report. For more information about The New School, visit The New School online.