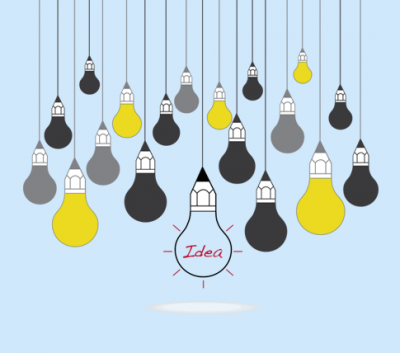 What's The Big Idea? New Challenge Is Back
New School students are many things: Scholarly activists, fearless artists, convention-defying designers. They're also problem solvers. Take a tour of the university and you're bound to come across a student, or a group of students, working on solutions to the world's most pressing issues.
However, though they may be resourceful, student innovators often hit a snag: A lack of resources that keep ideas from being fully realized.
Good thing the New Challenge is back.
The New School's social innovation competition returns for its fourth year, inviting students to design projects that address a local, national, or global issue and change the world for the better. Winners receive awards up to $10,000.
Past winners have taken their projects into the next phase of their formal careers. Sean Baker and James Frankis, graduates of Parsons School of Design's Transdisciplinary Design (MFA) program, designed a disaster response system that allows local leaders to capture and access real-time footage of their communities in the aftermath of natural disasters (Project Fogg); Amy Chasan, a graduate of Milano School's Nonprofit Management program, launched a custom bakery that improves access to arts education by partnering with, and donating to, arts organizations and schools (Sweet Generation); and Lien Tran, a graduate of Parsons' Design & Technology program, created games that teach immigrant youth their legal rights (Amigo Legal).
The New School community is invited to learn more about the 2015-2016 New Challenge at an information session on Tuesday, Oct. 6, 5-6 p.m. in Wolff Conference Room, Room 1103, 6 E. 16th St. To RSVP, and to find out more about he competition, visit the New Challenge website.