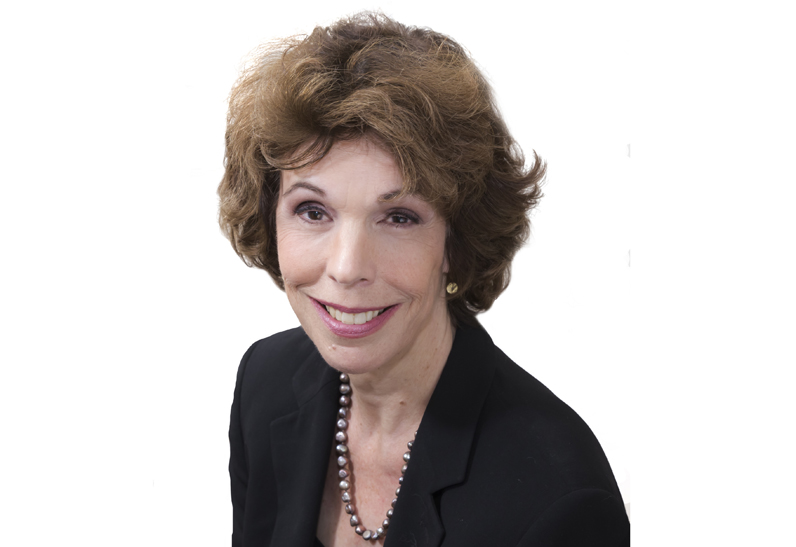 Carrying on a Family Tradition, Elena Mannes Realizes a Passion for Teaching
If genetics really do play a major role in determining our talents and abilities, then Elena Mannes should have been a musician.
Her great-grandfather, Leopold Damrosch, was an eminent conductor and composer; her grandparents, David Mannes and Clara Damrosch, were an acclaimed violin-piano duo who founded David Mannes Music School; her father, Leopold Mannes, was a composer and pianist who later became president of his parents' school, which he was accredited as the Mannes College.
But Elena Mannes defied hereditary expectations. Instead of becoming a musician, she embraced her passion for filmmaking, forging a career as an Emmy Award–winning independent documentary director, writer, and producer.
However, as Mannes has discovered, genetics has a way of catching up with you. Even though she isn't following in her family's musical footsteps, she is carrying on a different dimension of the Mannes legacy: educating young people. Recently, Mannes returned to the music school started by her grandfather, joining the faculty of Mannes School of Music in its new home on 13th Street to teach a course called Musician to Audience: Media Concepts and Productions.
"It feels amazing, if a little bit surreal, to be teaching here," says Mannes, who took piano lessons and attended concerts at Mannes as a child, when the school was located on East 74th Street. "I'm so happy to contribute to the college my grandfather founded, to teach students about a subject that fits with my skills and background. I want to help give students the skills to communicate their art to audiences and to prepare to market and use their musical training in today's world. The ability to develop a sense of entrepreneurship will be a key to their success."
In Musician to Audience, Mannes teaches her students how to "communicate music to audiences from a musician's point of view." The class is centered on the creation of a project, a two- to six-minute video in which students offer a behind-the-scenes look at their creative process. Students can publish the video on their website and share it through their social media channels.
"Musicians who can tell the stories of themselves and their art have a powerful tool in today's professional marketplace," Mannes says. "You have to develop skills beyond performance, such as music management, utilizing social media, and producing digital content. Modern audiences really respond to personal connection with performers."
Mannes, whose career encompasses everything from network news and magazine shows to public television and cable documentaries, brings a wealth of wisdom to the classroom. In 2009, she made a mark when she directed, wrote, and produced The Music Instinct: Science and Song, a primetime PBS special that explores recent discoveries about the power of music and its connection to the body, the brain, and the world of nature. The film was honored with the Grand Prix for Best Film at the Pariscience International Film Festival, the Cine Golden Eagle, and other awards.
In addition, Mannes produced the feature documentary film Amazing Grace with Bill Moyers, which won the Directors Guild Award as well as an Emmy for directing; The Amazing Animal Mind, a special with Diane Sawyer exploring the intelligence and emotions of dogs and other animals; and Ground Zero with Peter Jennings, which won an Emmy for Best Historical Program.
While filmmaking is her bread and butter, teaching has always been in Mannes' DNA. Now that she's back at Mannes School of Music, Mannes is getting the chance to realize a newly discovered passion and carry forward the legacy of what is often referred to as "one of the first families of American music."
"I'm so grateful to have this opportunity to work with young people," she said. "It's really meaningful to me, both because I get to teach students the skills they need to be successful entrepreneurs and because I get to do it at Mannes."