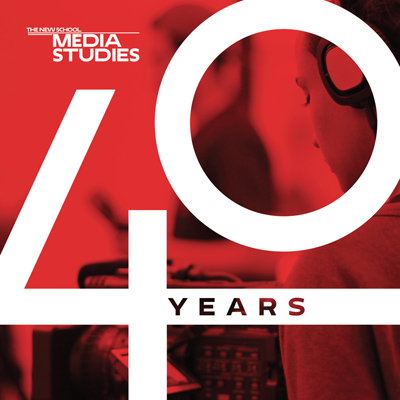 "Movies Matter": Media Studies Showcases Alumni Films
In the 1970s, Porta-paks, the first consumer video recorders, were put into the hands hands of students in The New School's Media Studies program.
From that moment forward, students in the program have harnessed the latest technology—and their own creative vision—to craft their own films. Often, they have channeled their experience into successful filmmaking careers.
The School of Media Studies continues to celebrate the 40th Anniversary of Media Studies at The New School with a screening of short films and videos made by Media Studies and Documentary Studies alumni on Friday, Nov. 13, 7:00-10:00 p.m. at Wollman Hall, 65 West 11th Street.
Movies Matter: 40th Anniversary Alumni Film Screenings will feature award-winning shorts made by graduates from around the world, as well as the filmmakers themselves, who will speak about their work and the role of the School of Media Studies in helping to forge their careers. Elida Schogt ('99) will come from Toronto to discuss her trilogy of films on the Holocaust; Tal Shamir ('10) will speak about his Student Academy Award-winning experimental film on art; and Alexis Neophytides ('09) and Trinidad Rodriguez ('08) will discuss their collaboration on the film Neighborhood Slice.
The event features screenings of:
Elida Schogt, Zyklon Portrait (1999, 13 min.)
Tal Shamir, The Vermeers (2011, 4:47 min.)
Alexis Neophytides and Trinidad Rodriguez, Jackson Heights, Queens (episode 7 of "Neighborhood Slice") (2015, 26:48 min.)
Jessica Edwards, Seltzer Works (2010, 6:50 min.)
Akram Zaatari, Tomorrow Everything Will Be Alright (2010,10 min.)
Amir Husak, The Reed Trains (2009, 10 min.)
Hannah Fidell, The Gathering Squall (2011, 11:49 min.)
Inhan Cho, February (2011, 4:25 min.)
Yau Ching, Suet Sin's Sisters (1999, 8 min.)