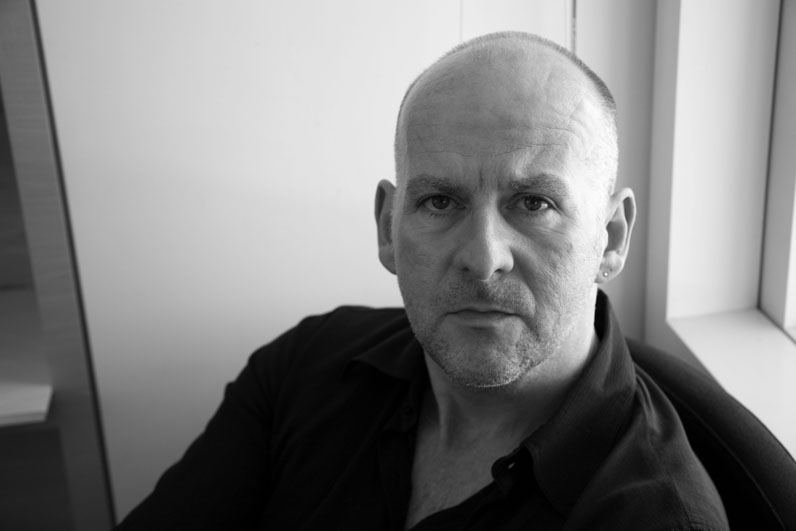 Simon Critchley's Memory Theatre Named to Publishers Weekly's 'Best Books of 2015' List
Over the past 30 years, Simon Critchley has made an indelible mark on the study of philosophy with the release of more than a dozen books, including The Ethics of Deconstruction: Derrida and Levinas, Continental Philosophy, On Humour and The Book of Dead Philosophers, which made it onto The New York Times extended bestseller list and has been translated into 15 languages and counting.
Now, Critchley, Hans Jonas Professor of Philosophy at The New School, is making his first foray into the realm of fiction—and he's thriving there, too. His latest book, Memory Theatre (Other Press), was recently named to Publishers Weekly's Best Books of 2015 list.
The "not-quite-nonfiction story," as Publishers Weekly describes it in a recent review, "fuses its author's long-standing engagement with critical theory and a narrative inquiry into mortality and remembrance that is original, observant, and unexpectedly moving."
"As anyone familiar with the works of Critchley (or his frequent collaborator Tom McCarthy) might expect," the review continues, "This speculative narrative is peppered with copious references like Medieval heresy, the avant-garde, and Mark E. Smith of the English punk group the Fall. These essayistic reveries hang together so beautifully with the unfolding mystery that the book becomes, in essence, a theater of its own. The novel is short enough to be absorbed in a single sitting, but the questions posed by author/character Simon regarding the full ramifications of the soul's saturation in history will linger indefinitely."
Memory Theatre has received rave reviews in Wall Street Journal and Music and Literature, among other publications.