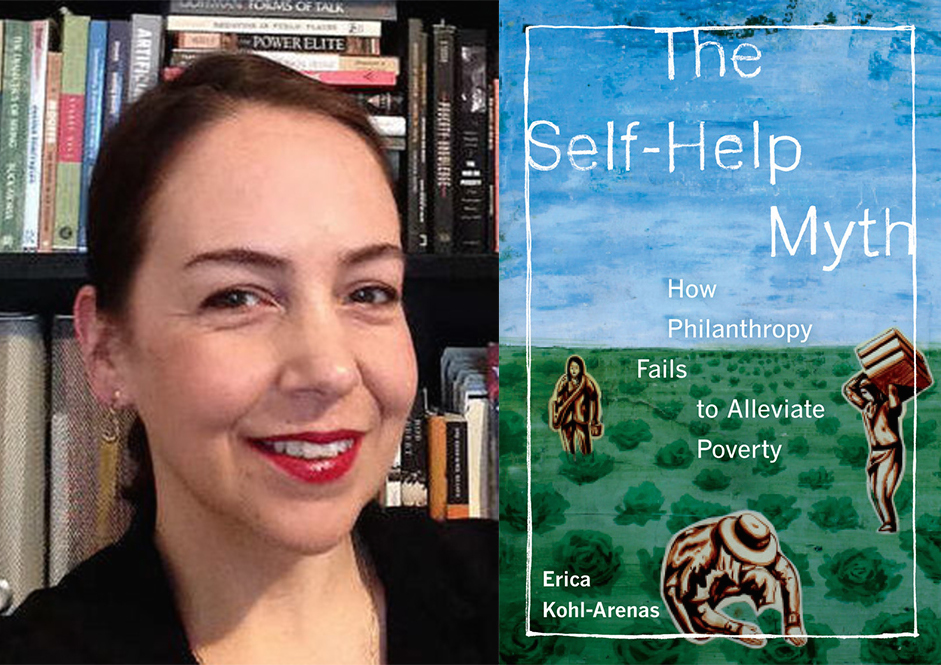 Erica Kohl-Arenas Questions Mark Zuckerberg, Celebrates Launch of New Book, The Self-Help Myth
When Facebook founder and CEO Mark Zuckerberg announced last week that he and his wife, Priscilla Chan, would give away 99 percent of their company shares over their lifetimes, they were met with widespread praise.
Erica Kohl-Arenas was a little bit stingier with her applause.
Casting a critical eye on Zuckerberg's supposed generosity, she wondered if his initiative would fund organizations that "create a profit for educational providers and entrepreneurs, or ones that tackle structures of inequality within institutions and economic systems?"
"It will be interesting to see if [Zuckerberg] is willing to address the role of his own industry in producing patterns of wealth production and inequality," Kohl-Arenas, an assistant professor of Nonprofit Management at Milano School of International Affairs, Management, and Urban Policy, added in her recent interview with Los Angeles Times.
Kohl-Arenas' reaction to Zuckerberg's announcement speaks to a larger issue explored in her new book, The Self-Help Myth How Philanthropy Fails to Alleviate Poverty (University of California Press), which she celebrates with a launch on Thursday, Dec. 10, 6-8 p.m. in the University Center, Room U700.
In The Self-Help Myth, Kohl-Arenas reveals how philanthropy maintains systems of inequality by attracting attention to the behavior of poor people while shifting the focus away from structural inequities and relationships of power that produce poverty. She points to migrant farm workers in Fresno County, California, who depend heavily on food banks, religious organizations, and family networks to feed and clothe their families.
"Foundation professionals espouse well-intentioned, hopeful strategies to improve the lives of the poor," she says. "These strategies are fueled by 'theories of change,' which that rely on traditional American ideals of individualism and hard work, such as self-help, civic participation, and mutual prosperity. But when used in partnership with well-defined limits around what foundations will and will not fund, these ideals become fuzzy concepts promoting professional and institutional behaviors that leave relationships of poverty and inequality untouched."