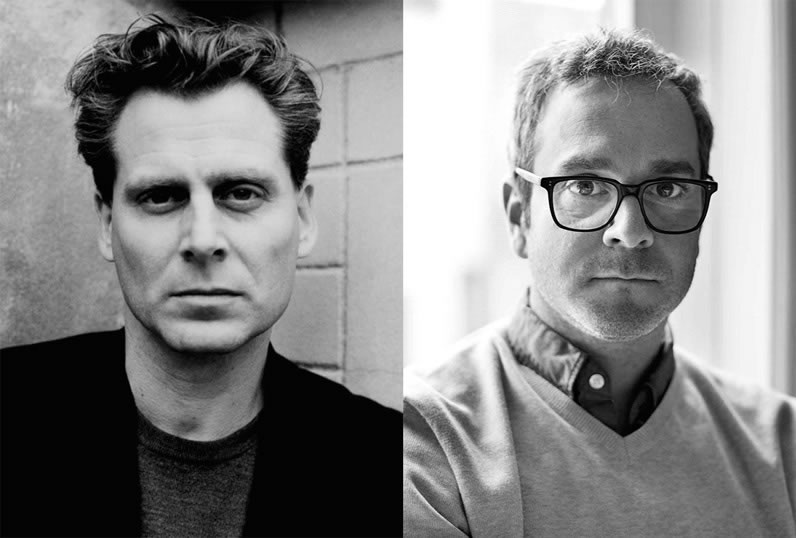 New School Faculty Members, Filmmakers Win Sundance Praise
A pair of New School faculty members have been basking in applause at this year's Sundance Film Festival.
Tim Sutton (pictured right), a faculty member in the School of Media Studies, and Peter Lucas (pictured left), assistant professor in International Affairs at Milano School, earned praise for their films—Dark Night and Hooligan Sparrow, respectively—at this year's Sundance Film Festival. The festival is being held through January 31 in Park City, Utah.
Loosely based on the 2012 shooting in Aurora, Colo. during a multiplex screening of The Dark Knight, Sutton's subtle art film offers a scattershot view of could-be victims of a mass shooting, exploring their personal dramas as he leads up to the grisly attack established at the onset of the film.
"Often in his 'Dark Night,' filmmaker Tim Sutton develops terrifying suspense around nothing happening," writes Eric Kohn in Indiewire.
Hooligan Sparrow, for which Lucas served as creative producer, centers on Chinese activist Ye Haiyan (also known by the name Hooligan Sparrow) and a group of colleagues as they protest the case of six elementary school girls who were sexually abused by their principal in Hainan Province.
"Marked as enemies of the state, the activists are under constant government surveillance and face interrogation, harassment, and imprisonment," according to the website for the film, which was directed by Nangfu Wang. "Sparrow, who gained notoriety with her advocacy work for sex workers' rights, continues to champion girls' and women's rights and arms herself with the power and reach of social media."