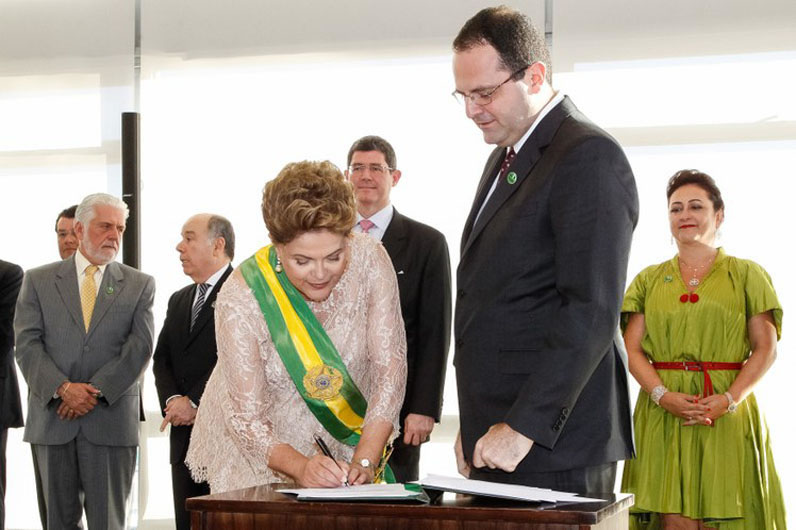 NSSR Alum Nelson Barbosa Named Brazilian Finance Minister
When Nelson Barbosa, Economics '01, enrolled at The New School for Social Research in 2002, he tackled a rigorous curriculum that includes courses in microeconomics, macroeconomics, and econometrics, as well as Marxian, post-Keynesian, and neo-Ricardian theory.
Now, he's facing his biggest and most exciting challenge yet: overseeing the world's seventh largest economy.
Recently, Barbosa stepped into his new role as the finance minister of Brazil, an appointment made by Dilma Rousseff, the country's president. Barbosa previously served as Brazil's Minister of Planning, Budget and Management.
The appointment marks a new and exciting phase in Barbosa's impressive career. Following his graduation from The New School, Barbosa worked as an economic analyst at the Brazilian Central Bank. Later, he was part of the senior economic staff at the Brazilian Ministry of Finance—first as secretary of economic monitoring and then, as secretary of economic policy and deputy finance minister. Barbosa's main fields of research are economic growth, income distribution and applied macroeconomic models.