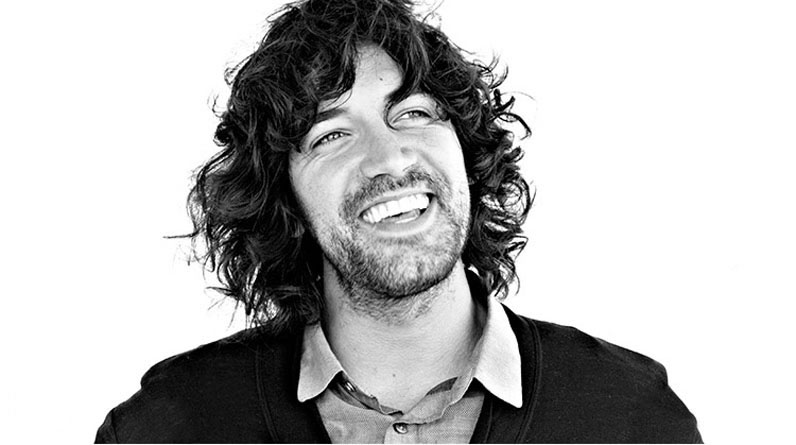 Parsons Alum Erik Heck Photographs Adele, Nicki Minaj
Erik Madigan Heck, MFA Photography '10, has stars in his eyes.
Over the past year, the 32-year-old Parsons alum has taken portraits of Nicki Minaj for The New York Times magazine, Lupita Nyong'o for The Guardian newspaper, and recently, Adele for the cover of TIME. The glossy gigs are the latest in a career that has flourished at the intersection of fine art and fashion photography.
"I've always been on a quest to make paintings with photography," Heck says. "As a medium, photography never interested me, but bending it to create a new form of 2D imagery—where the medium becomes ambiguous—that does. Parsons was the perfect place to explore fashion photography as an art form rather than a commercial device."
Heck's Time cover portrait of Adele captures this painterly approach: the British singer is decked out in a crimson jacket and matching lipstick, her eyes gazing intently at the camera.
"I feel she looks empowered and sincere," Heck said of the portrait. "She doesn't look like she's acting for the camera. It looks like a real moment. She's definitely like an old Hollywood-looking beauty, and that picture is reminiscent of older portraiture."
Heck's star as risen dramatically post Parsons. After graduating from the art and design school in 2010, he founded Nomenus Quarterly, an exclusive folio publication that merged art and fashion into a very high end package. Heck was later named to Forbes's "30 Under 30" list, and he snagged an Infinity Award from the International Center of Photography. In addition to TIME, The Guardian and The New York Times, he has photographed for The New Yorker, Vanity Fair, Harper's Bazaar, W magazine and British Vogue, among others.