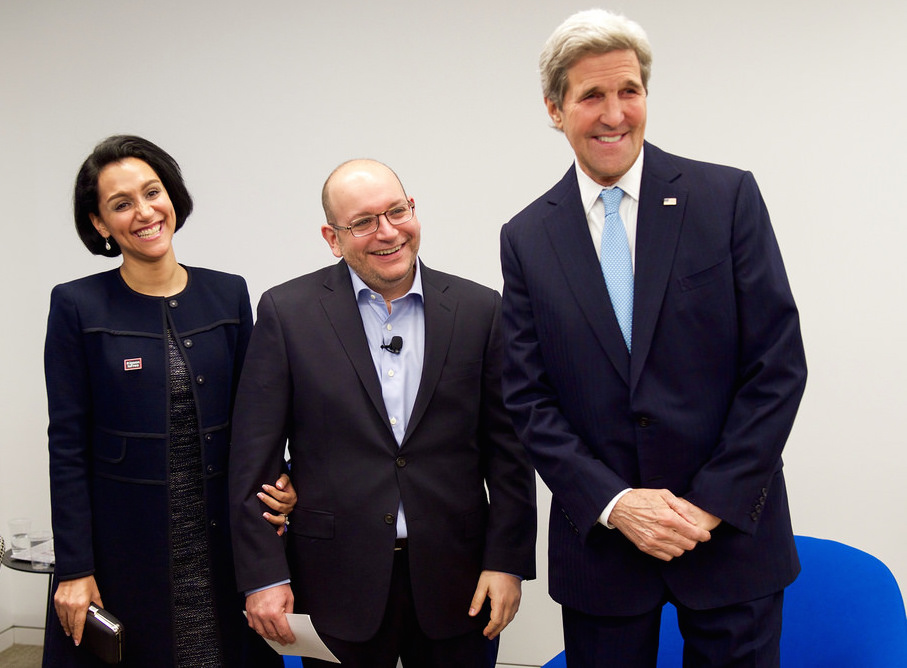 The New School Celebrates The Return of Alum Jason Rezaian
It's been 18 months since Jason Rezaian, a 2001 graduate of The New School's Eugene Lang College and a foreign correspondent for the Washington Post, was detained by Iranian authorities in Tehran.
Rezaian, a dual American-Iranian citizen, was held in solitary confinement or in extreme isolation at one of Iran's most notorious prisons. Then, in September, the country's judiciary convicted Jason of espionage — a charge that carried a sentence of 10 to 15 years in prison.
Now, after 500 days, Jason has finally, and rightfully, been released by Iranian authorities. The New School community was thrilled to hear the news that Jason and two other Americans (Marine veteran Amir Hekmati and Christian pastor Saeed Abedini) were freed in a prisoner swap with Iran Saturday. Jason arrived in Germany the following day and will be reunited with his family soon, U.S. Secretary of State John Kerry said on Twitter.
Jason's courage in the face of imprisonment, interrogation, and mistreatment, and his unwavering dedication to his craft, inspired the university community. Founded on the principles of open inquiry and free expression, The New School's support extends to all journalists working abroad as they report news that is essential to our understanding of the world.