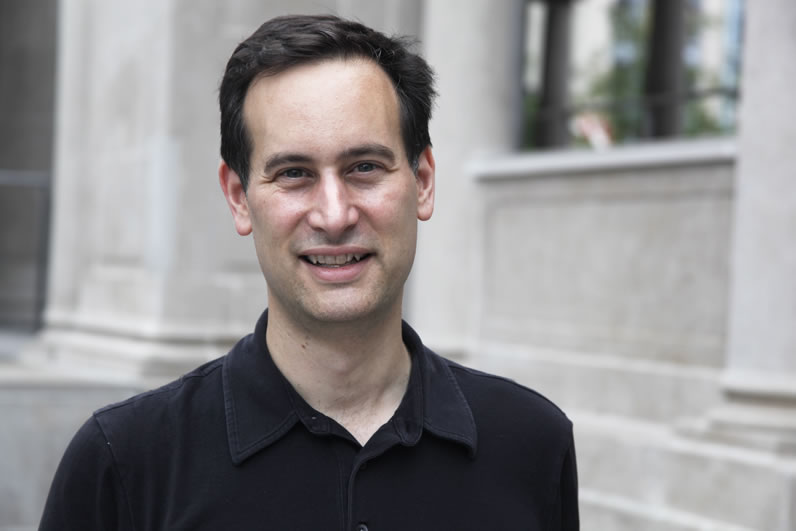 Writing Faculty Member David Levithan Wins Young Adult Book Prize
At various points in his ever-expanding oeuvre—The Realm of Possibility, Boy Meets Boy, and Nick and Norah's Infinite Playlist, among others—David Levithan has told heartbreaking and hopeful stories of marginalized teens. His books have resonated with young readers, making Levithan one of the most read, and respected, authors of his genre.
Now, the School of Writing faculty member is being honored for his important contributions to the world of young adult fiction with the 2016 Margaret A. Edwards Award, a prize granted by the Young Adult Library Services Association (YALSA) that "recognizes an author's work in helping adolescents become aware of themselves and addressing questions about their role and importance in relationships, society, and in the world."
"In a tumultuous time of a teen's life, David Levithan's work is a beacon of light and hope," says Valerie D. Davis, chair of the committee that bestows the award. "His stories are lead-ins to difficult conversations as well as reminders that the reader is not alone."
Levithan will be honored at the YALSA Edwards Award Brunch and presented with a citation and cash prize of $2,000 during the 2016 ALA Annual Conference & Exhibition June 23-28 in Orlando, Fla.
The award is named in honor of the late Margaret A. Edwards, a pioneer in providing library services to young adults.