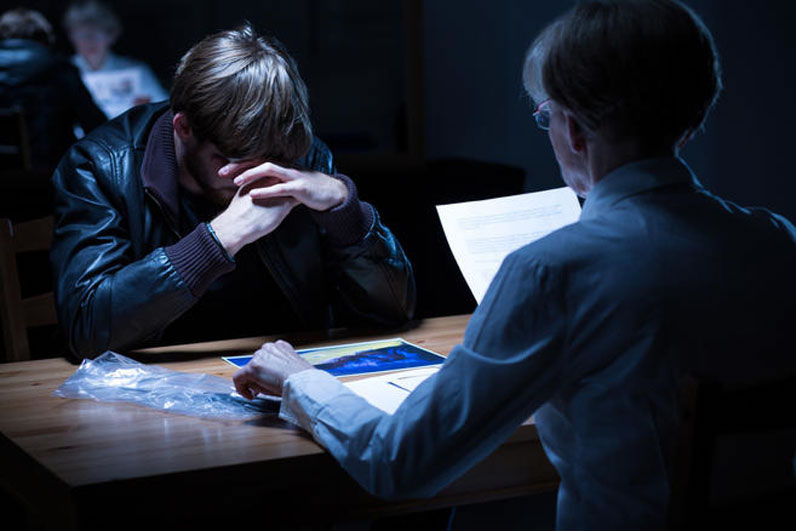 Sleep Deprivation Leads to False Confessions: New Study Co-Conducted by NSSR Post-Doctoral Fellow
Wrongful convictions are a devastating fact of the criminal justice system. There is no way to know for sure, but the few studies that have been done estimate that as many as 5 percent of all prisoners—more than 120,000 people—in the United States are innocent.
Disturbingly, false confessions are among the most widely cited reasons for wrongful convictions. And, as a new study in the latest Proceedings of the National Academy of Sciences shows, sleep-deprived people are particularly vulnerable to signing off on them.
"Although experts have speculated that sleep deprivation might increase the risk of false confession for an innocent suspect, we haven't had any direct evidence to support this claim—until now," says Steven Frenda, a post-doctoral fellow in Psychology at The New School for Social Research and Eugene Lang College alum who led the study.
As part of the study, researchers created a situation in which subjects were accused of something they hadn't done. To that end, they asked 88 participants to attend several experiment sessions, seven days apart. During both sessions, which involved a series of computer-based tasks, the participants were warned repeatedly never to press the "ESC" key on the keyboard because it would delete all the data gathered during the experiment.
The night before their last session, the participants were assigned either to sleep all night in the lab, or to stay awake all night in the lab. Before they left in the morning, researchers asked subjects to sign a statement that falsely accusing them of pressing the "ESC" key in an earlier session. If they refused the first request, they were shown the statement a second time and again asked to sign it.
The conclusion was eye-opening: The sleep-deprived people were much more likely to sign it than the rested people: 50 percent signed on the first request, compared to only 18 percent of the rested people. Then, for those who refused initially, a further 18 percent of the groggy people signed, bringing the total figure up to nearly 70 percent. Comparatively, 38 percent of the rested people ended up signing after both requests.
Says Frenda, "This is an important first step in better understanding the role of sleep deprivation in false confession, but we urgently need more research to better understand the problem."
To read the full report, visit the Proceedings of the National Academy of Science website.