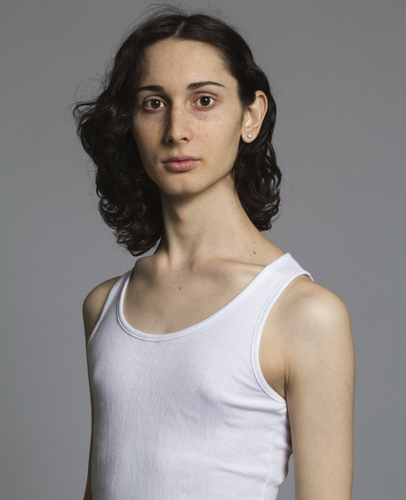 BFA Photography Student Mark Woodward Documents Friend's Gender Transition in Exhibition
Since 2012, Mark Woodward, BFA Photography '16, and Angelita Romero have fostered a strong friendship—a relationship that has allowed Woodward to honestly capture the deeply personal moments of challenge, success, joy, and contemplation in Romero's transition from Antonio to Angelita.
"Over this four-year period, I've witnessed a transformation and development not just visually through the lens, but also of her character and confidence and have been humbled to be a part of this," Woodward says.
The resulting images will be on view in "LIA," an exhibition on view at No.4 Studio, 195 Morgan Ave, #204 Brooklyn, Friday through Sunday, March 4-6. An opening reception will be held Friday, March 4, 6-9 p.m. and an artist's talk will take place the following day on Saturday, March 5, 3:30 p.m.
Curated in collaboration with fellow Parsons student Megan Paetzhold, this exhibition features a series of photographs that are a quiet, sensitive, portrayal of Lia's complex journey from male to female. By becoming friends with Angelita, Woodward has avoided the more obvious images that are traditionally shown when addressing transgender transitions and gender fluidity.
Woodward, a British and American citizen, was born and raised in Hong Kong. He currently splits his time between New York City and Santa Fe, New Mexico.