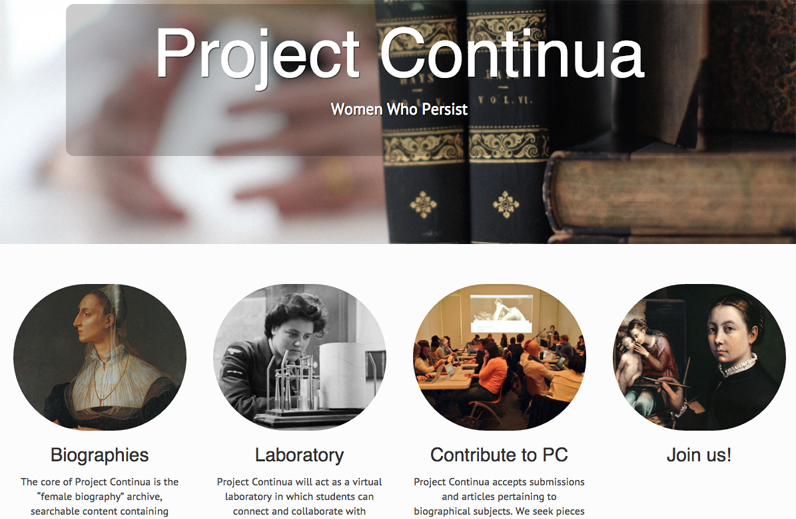 Faculty and Students Launch Interactive Archive of Female Biographies
In 2009, Associate Professor of Women's Studies Gina Luria Walker became the editor of the Chawton House Library Edition of Mary Hays' Female Biography; or, Memoirs of Celebrated and Illustrious Women from All Ages and Countries. Alphabetically arranged. The book features the stories of 302 figures of important women — many of them overlooked — in world history.
"It was compelling response to the 'great forgetting' of women in traditional history," Walker says of the book. "As it turns out, Hays had anticipated the late 20th century impulse to document a female intellectual tradition — to secure women on the human mental map for posterity."
Upon publishing "Female Biography" — a collaborative effort undertaken by 164 scholars, representing 116 institutions, including The New School — Walker vowed that "the earlier women that had been recovered would never again be lost to posterity as they had been through time and around the globe."
To that end, Walker, along with a small team of New School students and scholars, launched Project Continua: Women Who Persist, an interactive archive of the most accurate "female biographies" being discovered, documented, and reclaimed today. The project, which was recently featured in Broadly, has evolved into a "global enterprise that offers inspiration to girls and women through the evidence of their powerful, 'undiscovered' legacies," Walker says.
Project Continua's newest initiative is to make feminist scholarly work accessible to pre-college students.